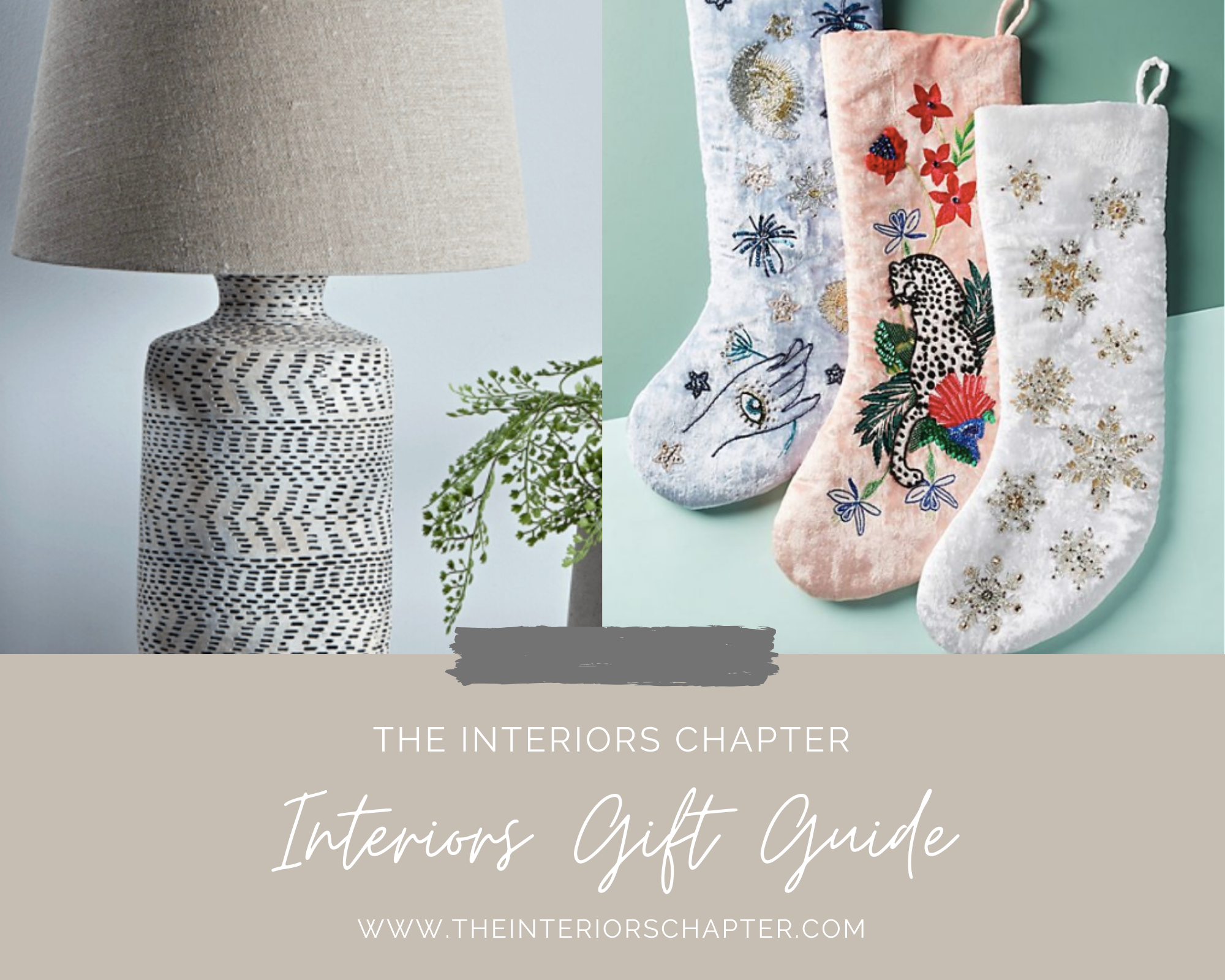 GIFT GUIDE FOR INTERIOR LOVERS
Christmas is right around the corner so I thought it was the perfect time to share my gift guide for interior lovers. It's one of my favourite times of the year and I love shopping for gifts, especially when it involves buying things for the home. I have split this gift guide into four categories so you are sure to find something for everyone. I hope this will help you shop for your loved ones this Christmas!
QUIRKY + COLOURFUL
We all have that one family member with really quirky style. It's so much fun shopping for them and I think the more colourful the better. I love the bright colours and mixed prints on these gifts.
MINIMALIST + LUXE
If you are buying a gift for someone with more of a minimalist, paired back taste then these gifts will be perfect for them. Think marble and simple shapes…
BOHO + CHIC
There is definitely a trend lately for a more relaxed, bohemian vibe. So many shops are stocking lovely pieces and here are some that make great gifts. Pom poms and tassels are key!
CHRISTMAS + FESTIVE
These gifts are ideal for someone who loves Christmas and likes to add to their collection every year. You can never have too many scented candles or cute decorations. I love those embellished velvet stockings!
I hope this makes your Christmas shopping easier this year and please let me know if you find any other lovely home gifts.
If you haven't started decorating for Christmas then check out my post on tips for styling your home this winter.
Miriam x