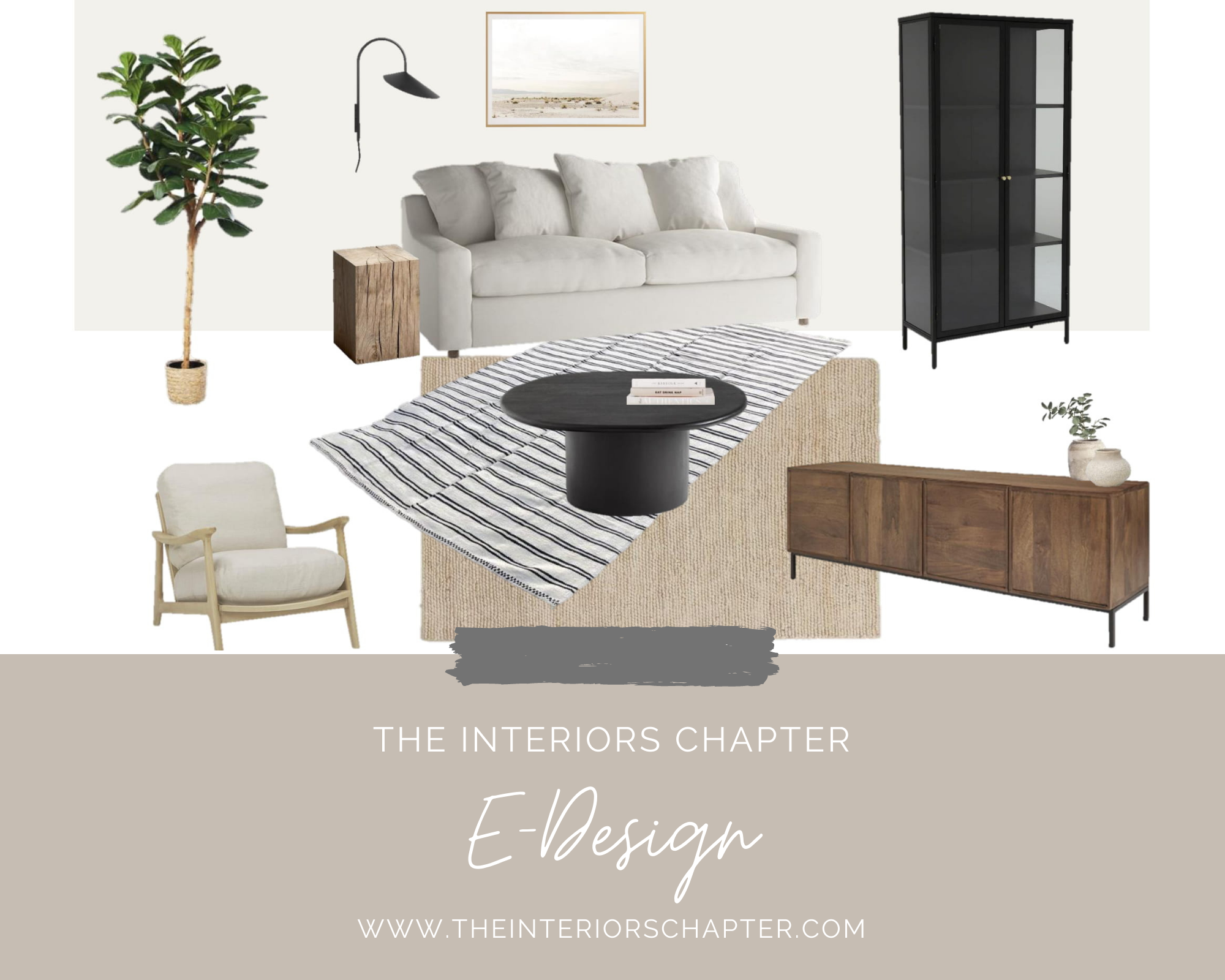 E-DESIGN // ONLINE DESIGN EXPLAINED
I thought I would share today an E-Design project and explain a bit about how this design service works. For those that aren't familiar with E-Design, it is an effortless and affordable way to get professional design advice. All communication is done online and through email so it couldn't be more convenient. You don't even need to leave your home. I will design your room and you'll receive a step-by-step design that you can implement in your own time.
To begin, I ask you to send me photos of your current room, measurements (a quick hand sketch) and details like what furniture is being kept and what you need etc. I always recommend sending some inspirational photos of interiors that you have seen and love as well.
After I have received the above, I get to work and start designing. I create an inspiration board, product design board and space plan with notes explaining everything you need to know about the design. You will receive these boards by email.
Here is an example of what you would receive without the notes: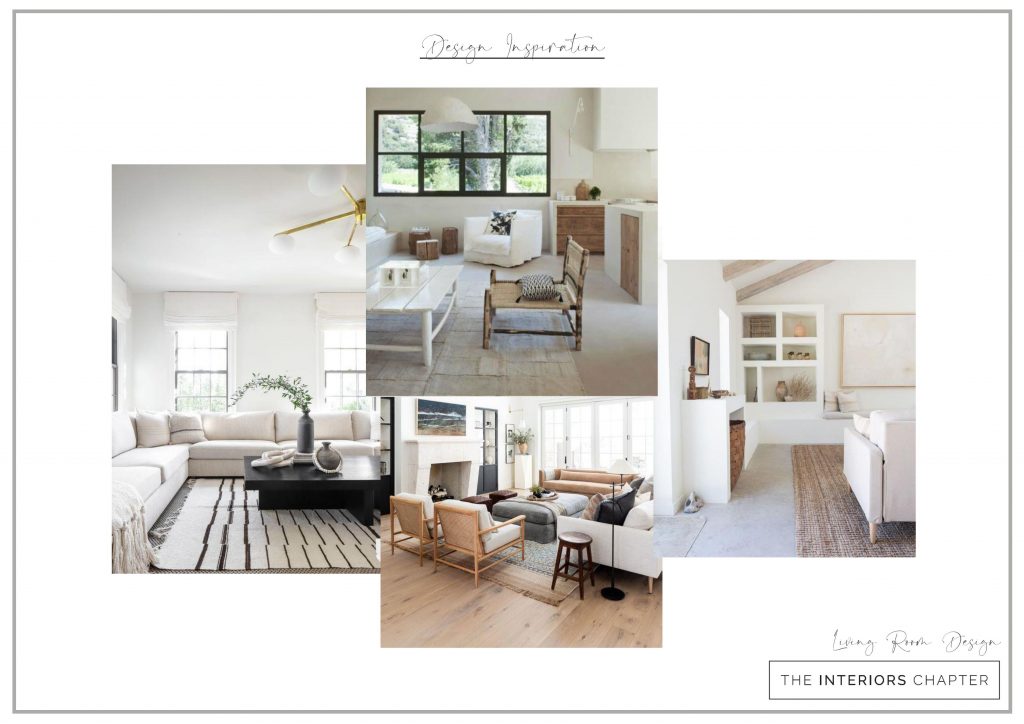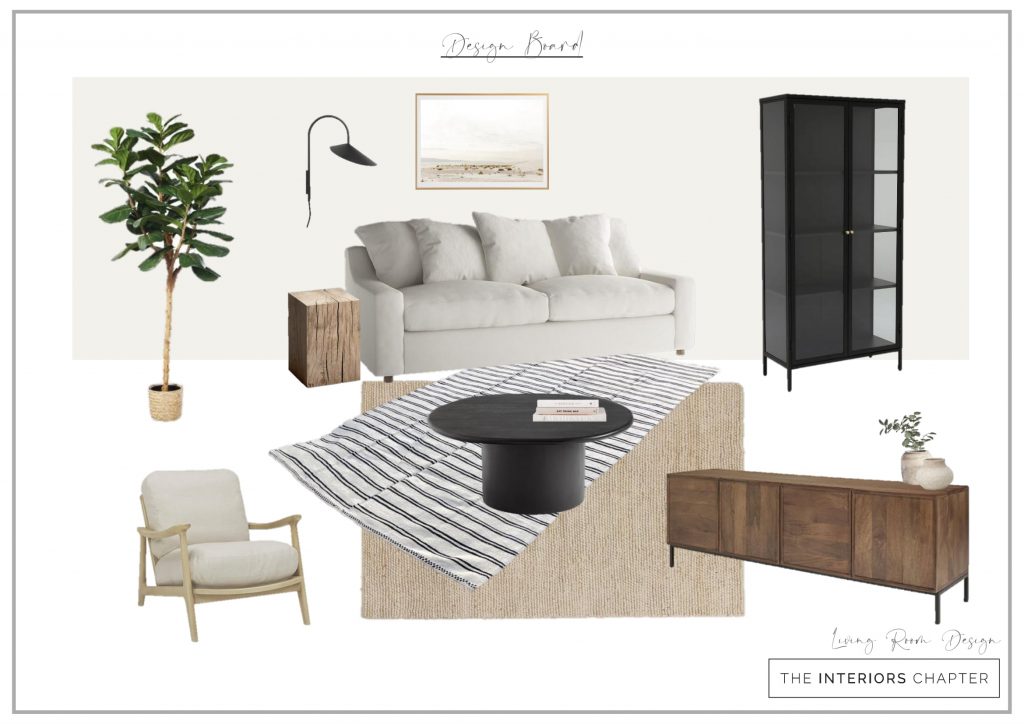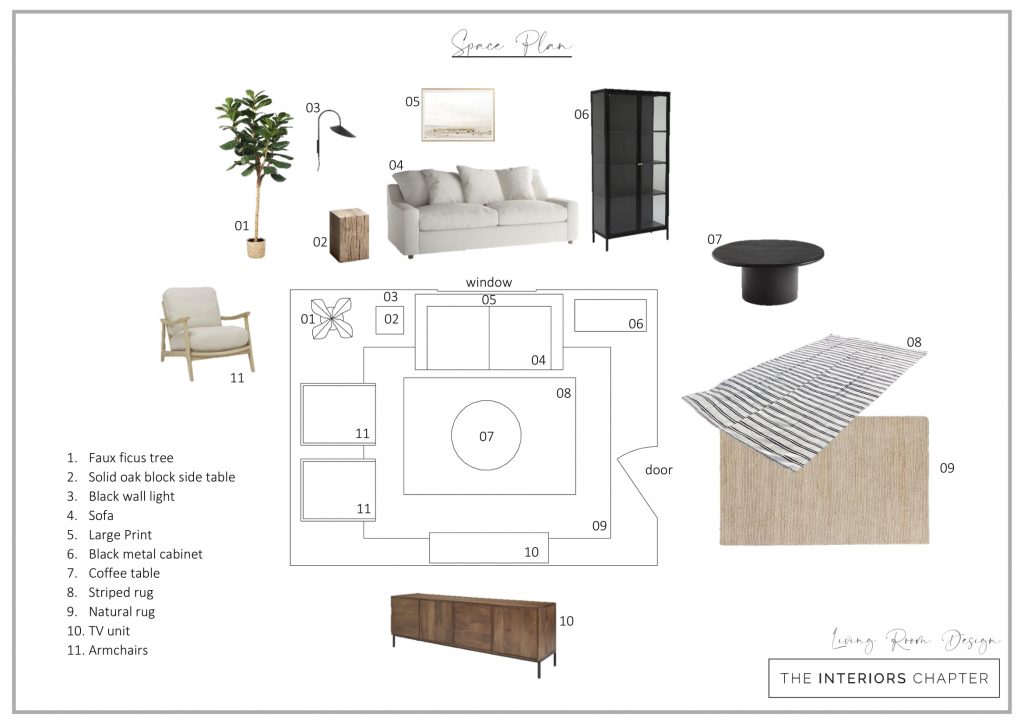 I always include one round of revisions in case there are any changes you would like to make. Then, I will send you the final design package which includes a shopping list with clickable links so you can order in your own time and have everything delivered straight to your door.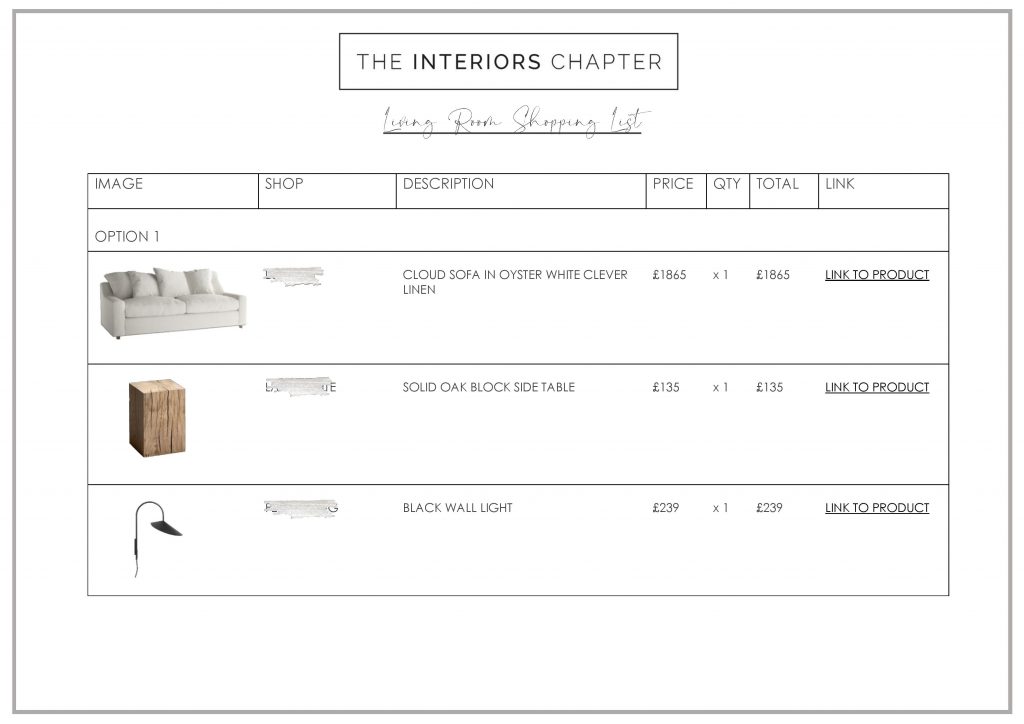 The process is so easy and I work to any budget and style.
If you would like to enquire about this E-Design service, please contact me.
Click here for information about the other design services I offer.
Miriam x