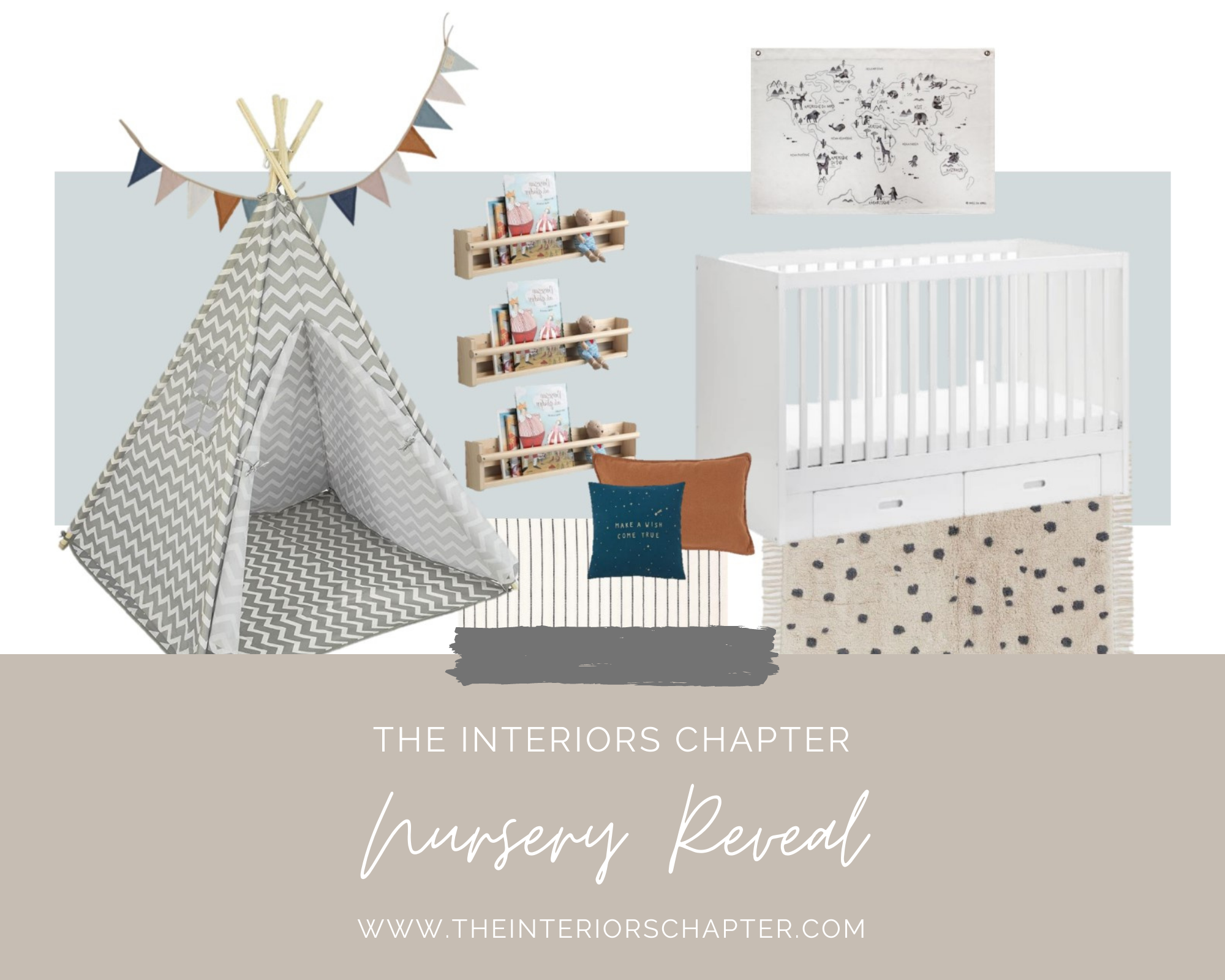 NURSERY REVEAL
Very excited to finally be sharing this newly completed nursery. I love designing children's bedrooms, it always feels so special. I think they need to have equal measures of fun and relaxation which isn't always easy to do.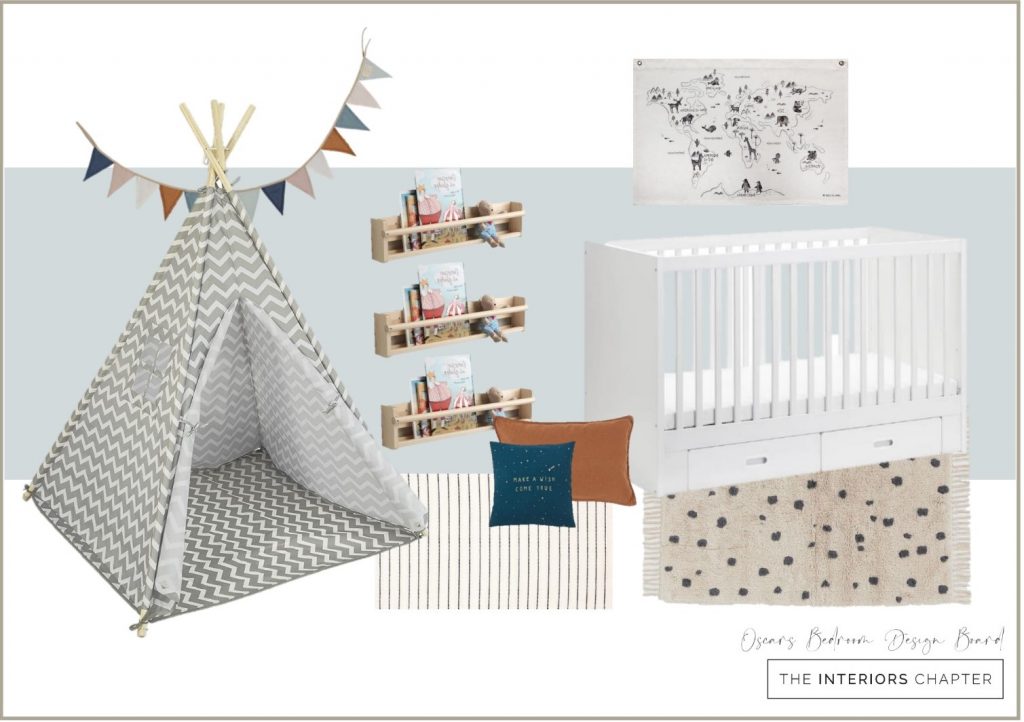 Here is the design board I created for this project.
This bedroom is north west facing so it doesn't get much sun and can be quite dull. I wanted to add colour but make sure the room felt as light and bright as possible. I decided to colour block the walls which is a great painting technique for this as I was able to keep part of walls bright white. I chose the lovely Craig and Rose Esterhazy. Its a subtle blue which isn't too cold.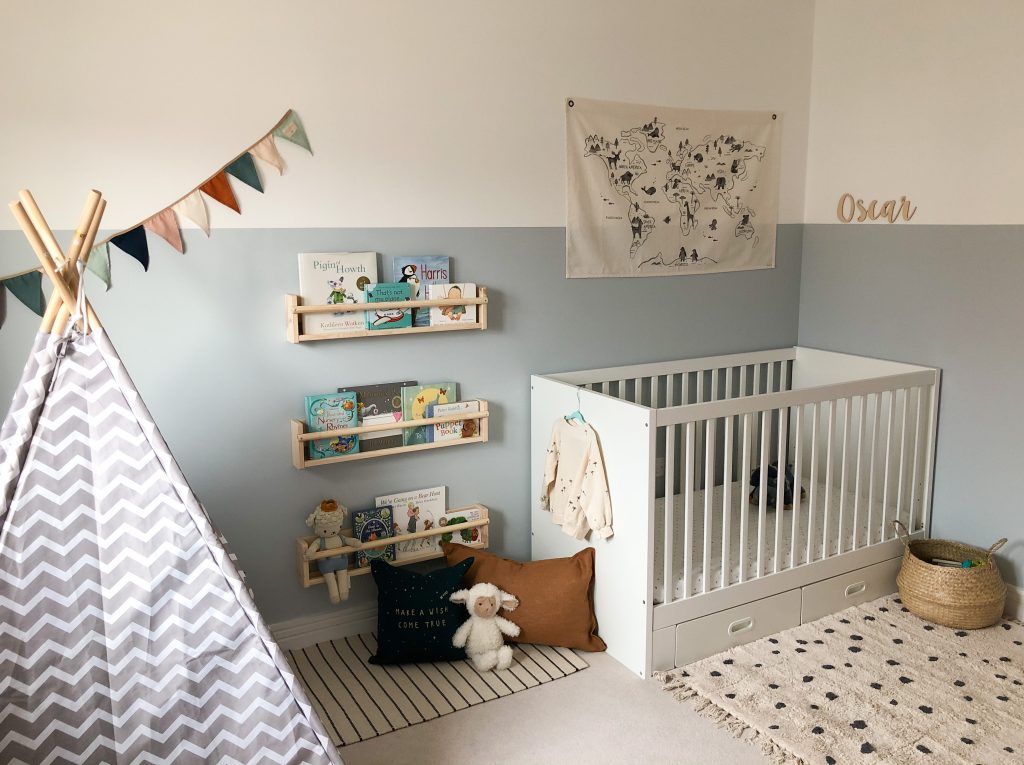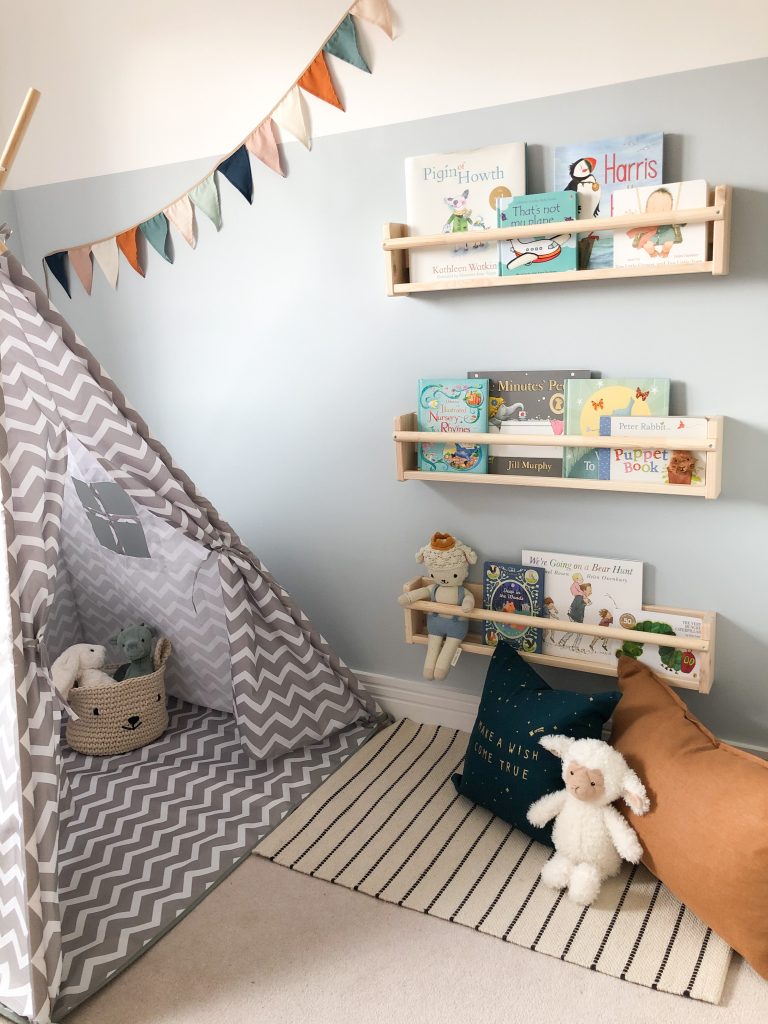 I added extra pops of colour in burnt orange and teal. This garland worked perfectly with the paint and is a fun way of adding colour.
I made a reading nook with some cushions and a kids teepee. These wall shelves are great for creating a mini library. I hung them low so the little boy can reach the books himself as well.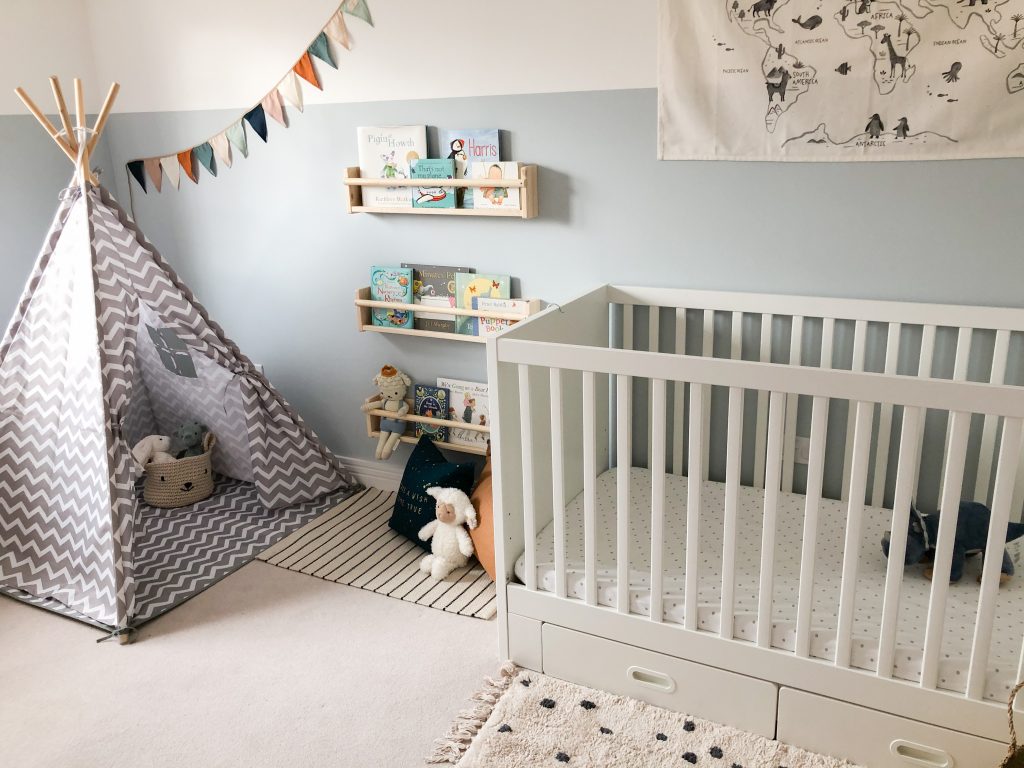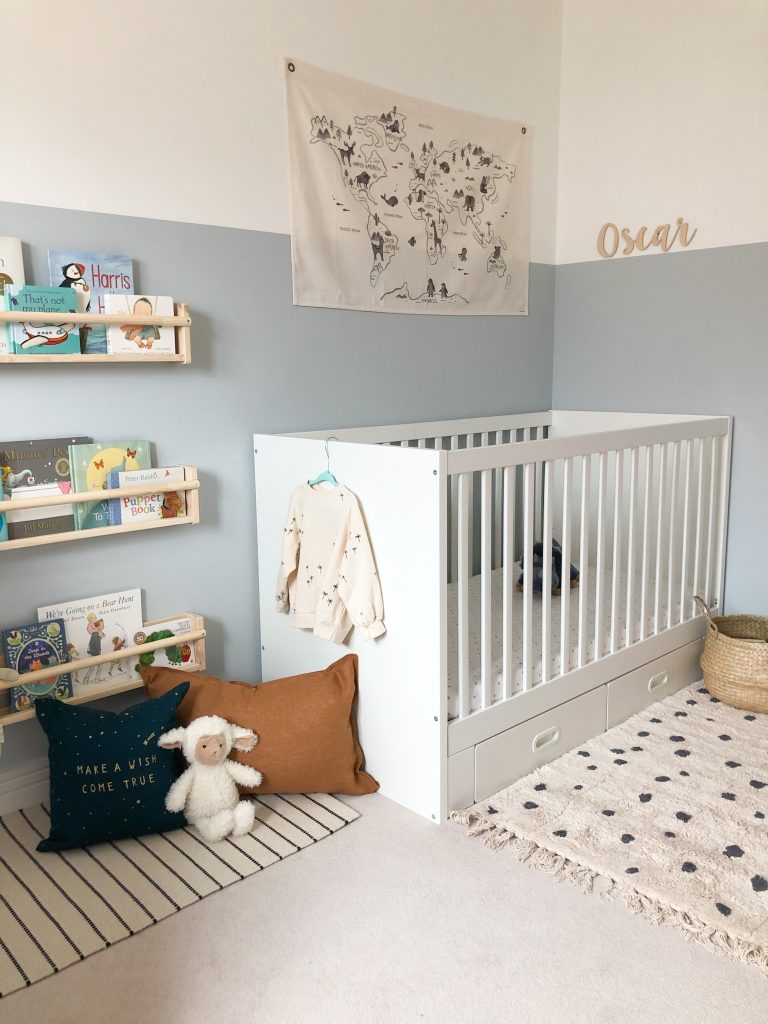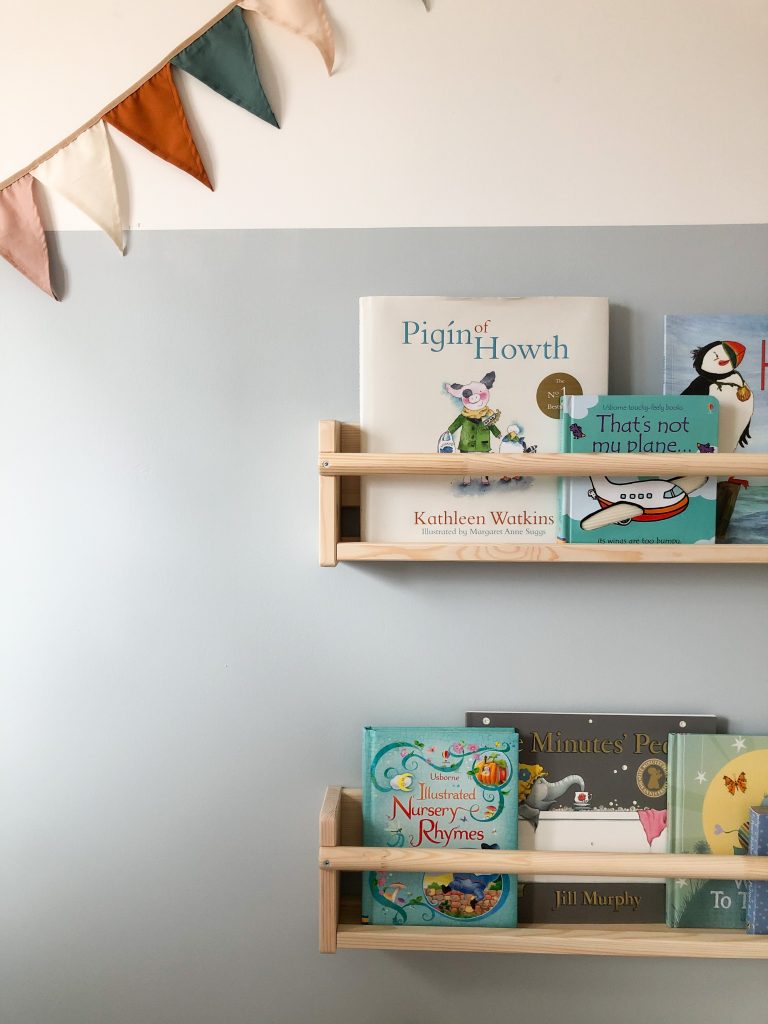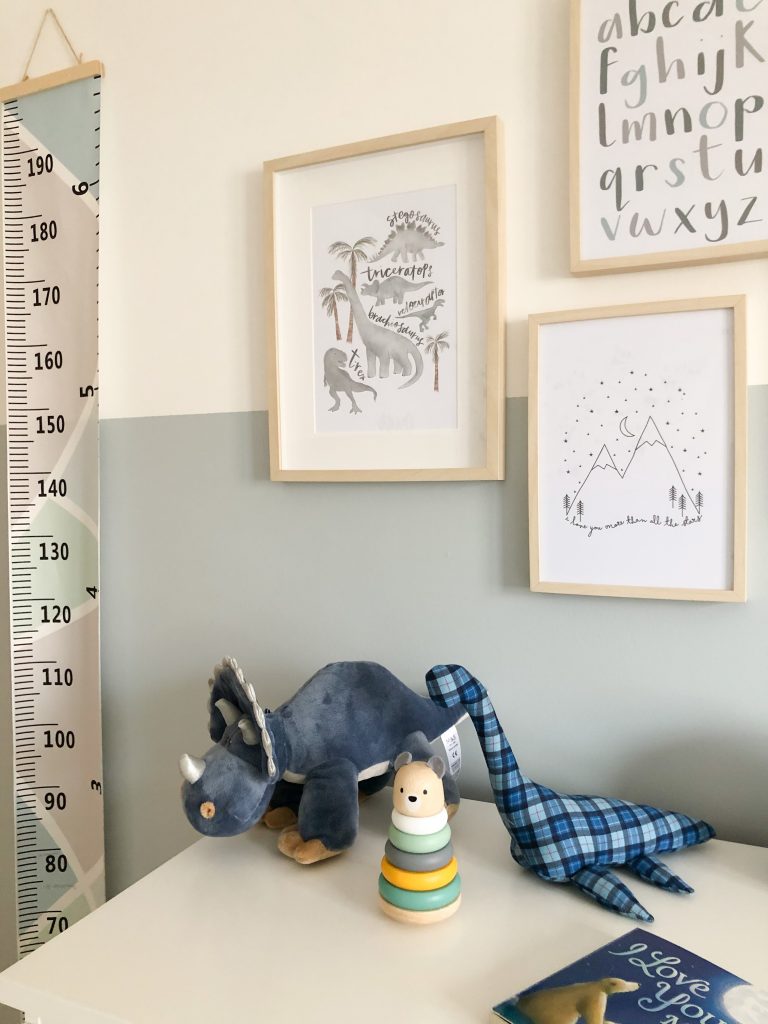 I created a gallery wall above the chest of drawers using some lovely art from Etsy. They have so many great prints for kids rooms or nursery's.
Don't forget my design service offer is still on right now. If you want to update your nursery or maybe even your own, then please email me and check out this blog post with more details.
Miriam x