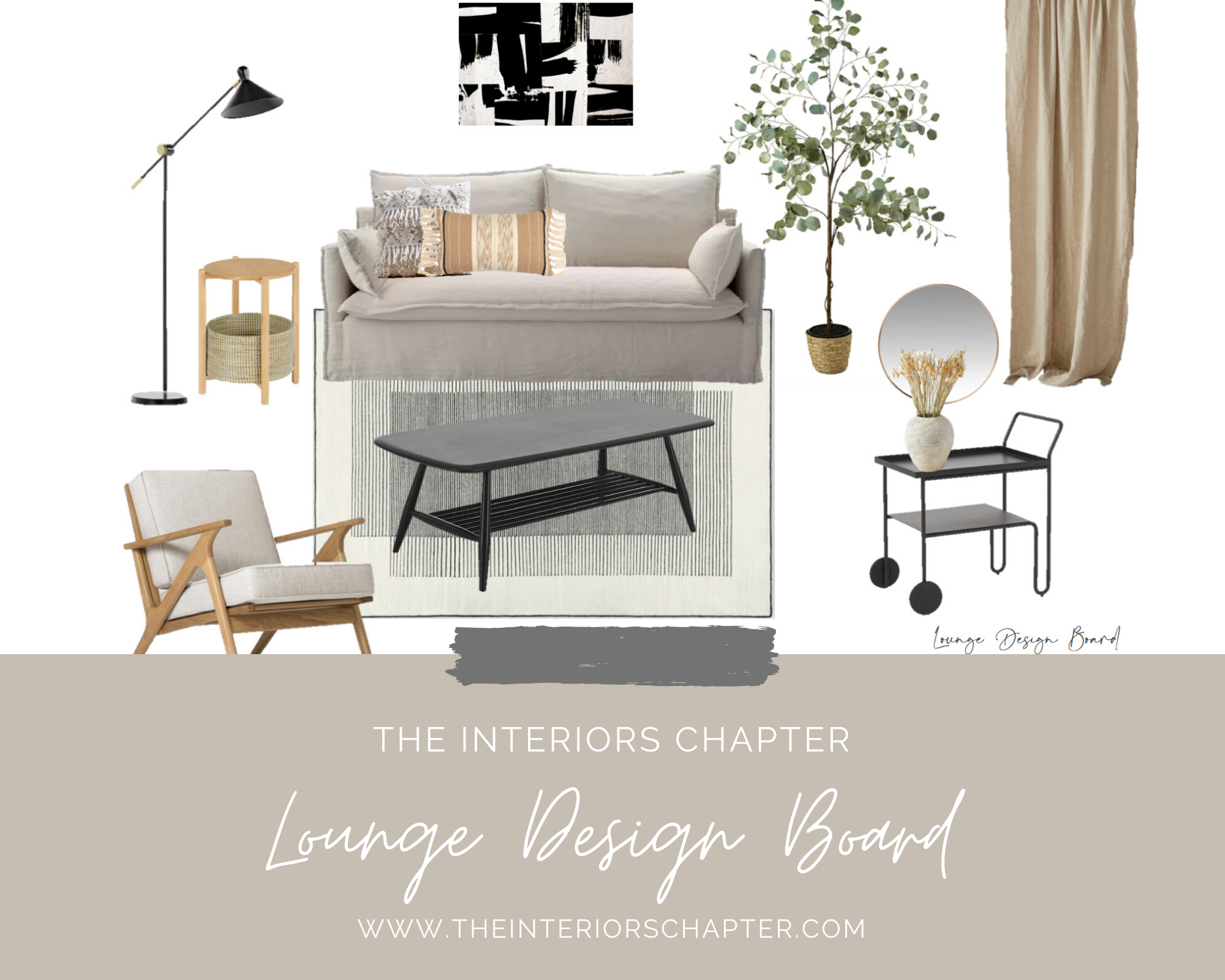 LOUNGE DESIGN BOARD
I'm sharing on the blog today an online design project I completed recently. This client was looking to update their lounge and wanted a fresh and inviting space with a laid back feel. After discussing the project, I created this mood board below with inspirational images of the style they had in mind. They were really happy with the vision and so I started designing their room. The really fun bit!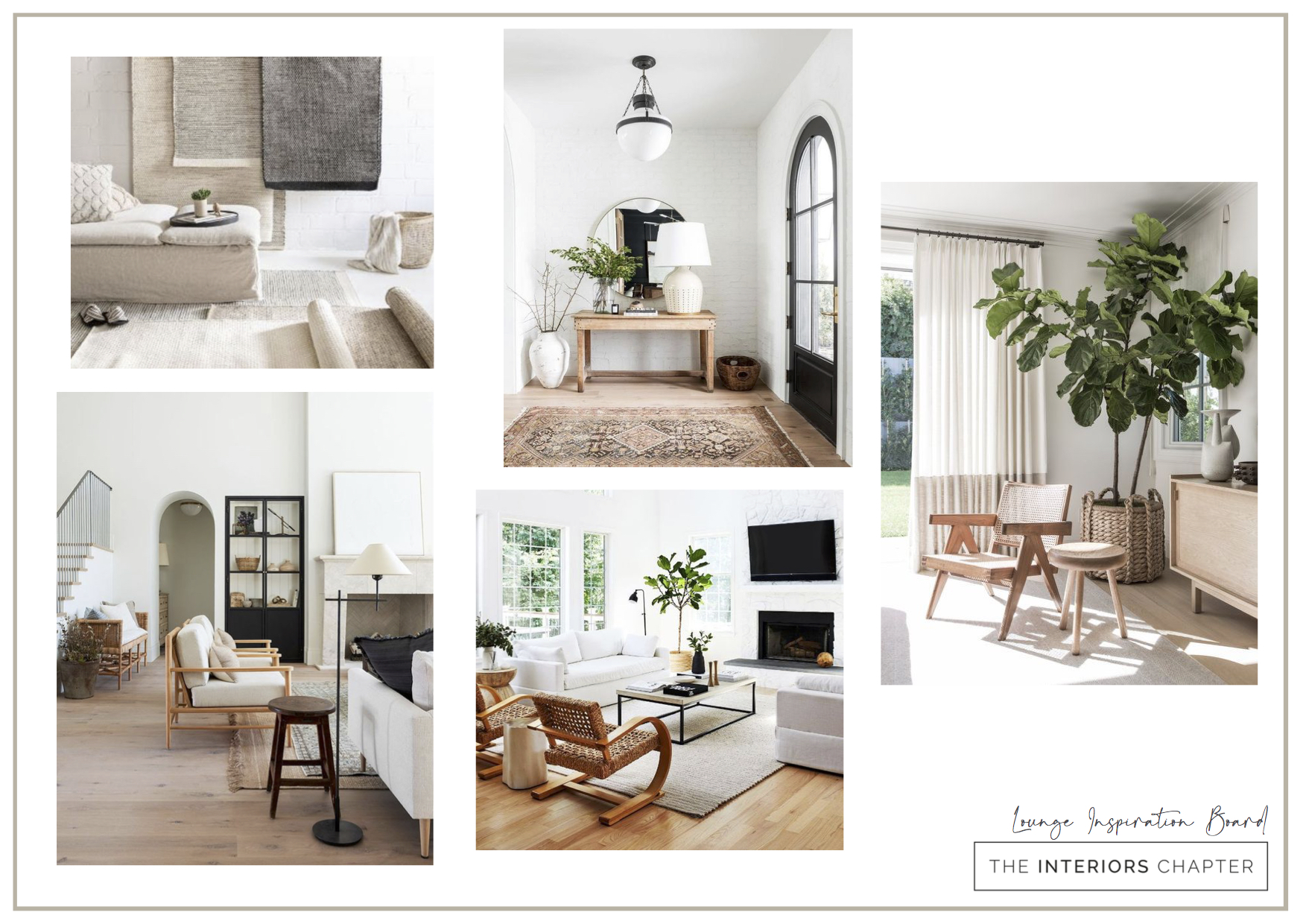 The must haves for this space were:
White walls
Earthy, neautral tones
Statement art
Comfortable seating
See the final design board below. I combined lots of lovely comforting textures with a warm colour palette to offset the white walls. I added pops of black with the floor lamp and coffee table which ties in the statement monochrome art. The client was really happy with the final design and was ready to start shopping this design.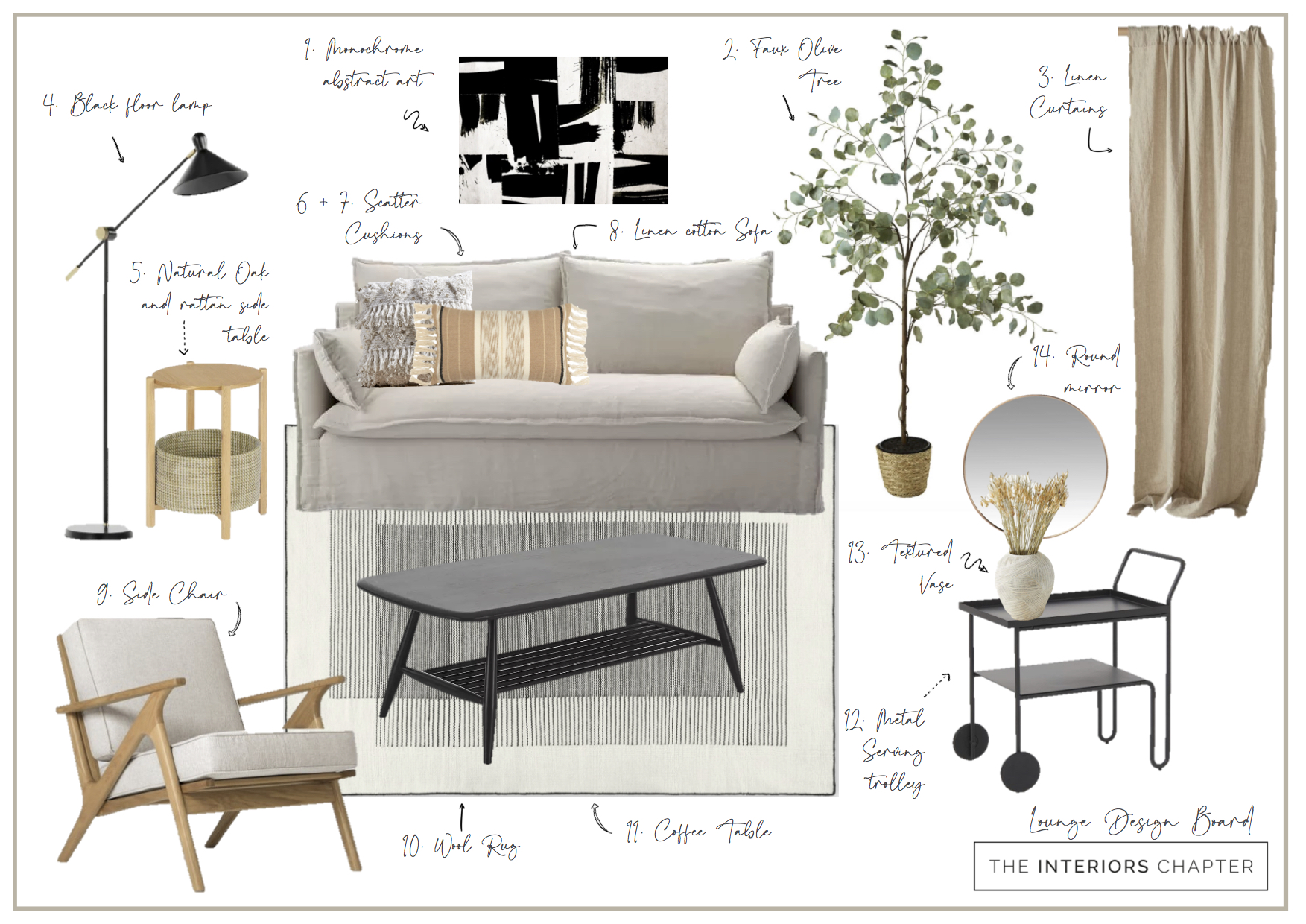 I emailed the client a shopping list with links to all these products so they could purchase and install themselves. I always send a floor plan and room guide as well to make sure you get the most out of your space with helpful tips.
Do you love this look? Shop this design:
Every project is tailored to your design needs and no two projects are the same. It's such an easy and stress free way to update your home and prevents any expensive mistakes being made! Please email me if you have any enquiries or would like some more information on how this design service works.
Miriam x