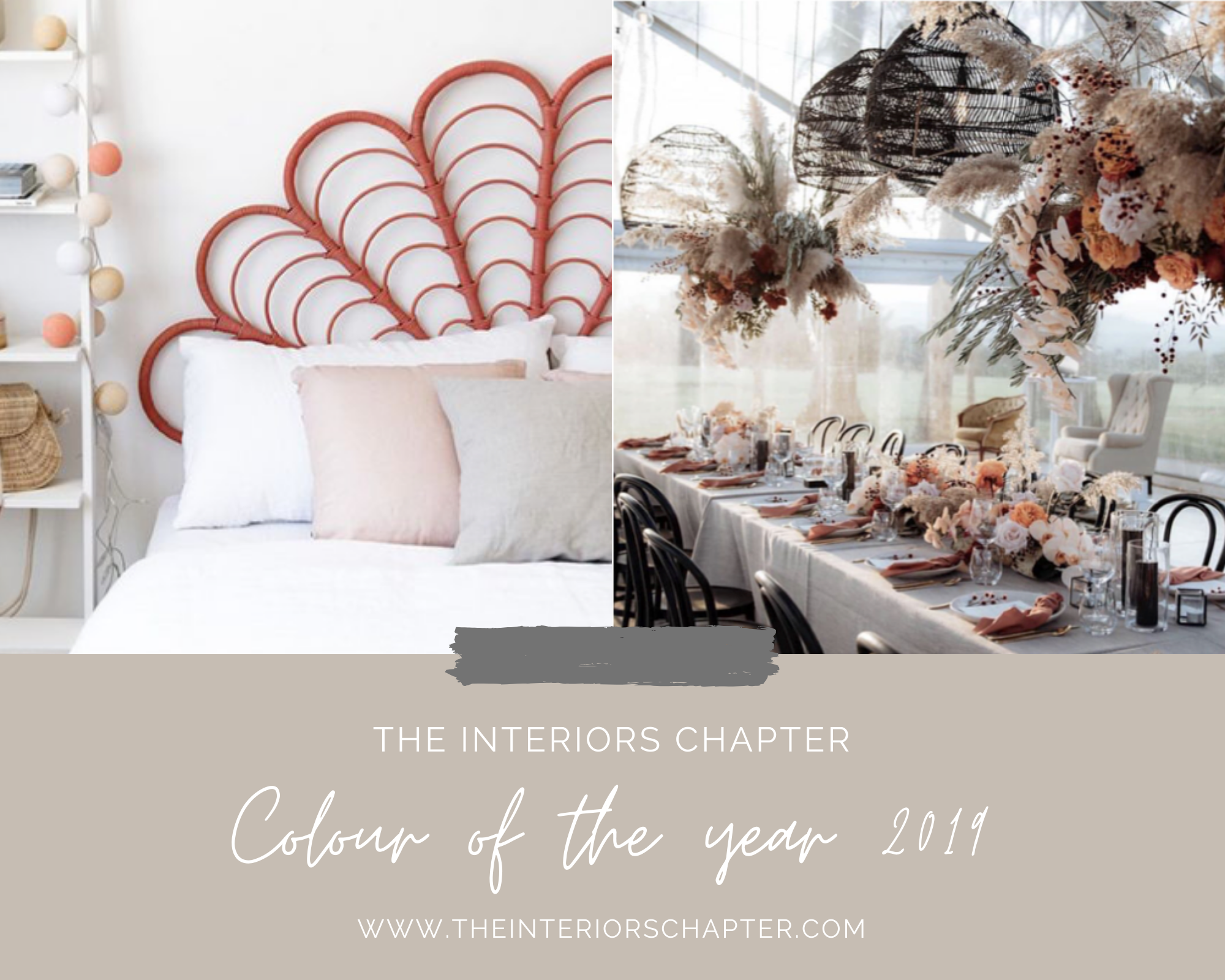 PANTONE COLOUR OF THE YEAR 2019
Pantone recently announced that 'Living Coral' is their colour of the year for 2019. It's a vibrant, yet mellow colour that appears in our natural surroundings. It's a colour that I personally really like but haven't used much in interiors. I feel like it's quite a forgotten colour but it works beautifully in your home. Prepare to see a lot more of this colour in the shops and designs over the next year. I have put together some ideas on how you can incorporate this lovely warm colour into your home.
PAINT
Painting your room this beautiful coral is such a fun way to use this colour. If you don't want to paint all of your walls, you could paint just one feature wall. Alternatively, painting a door as seen below is a great quirky way to introduce this colour into your design scheme.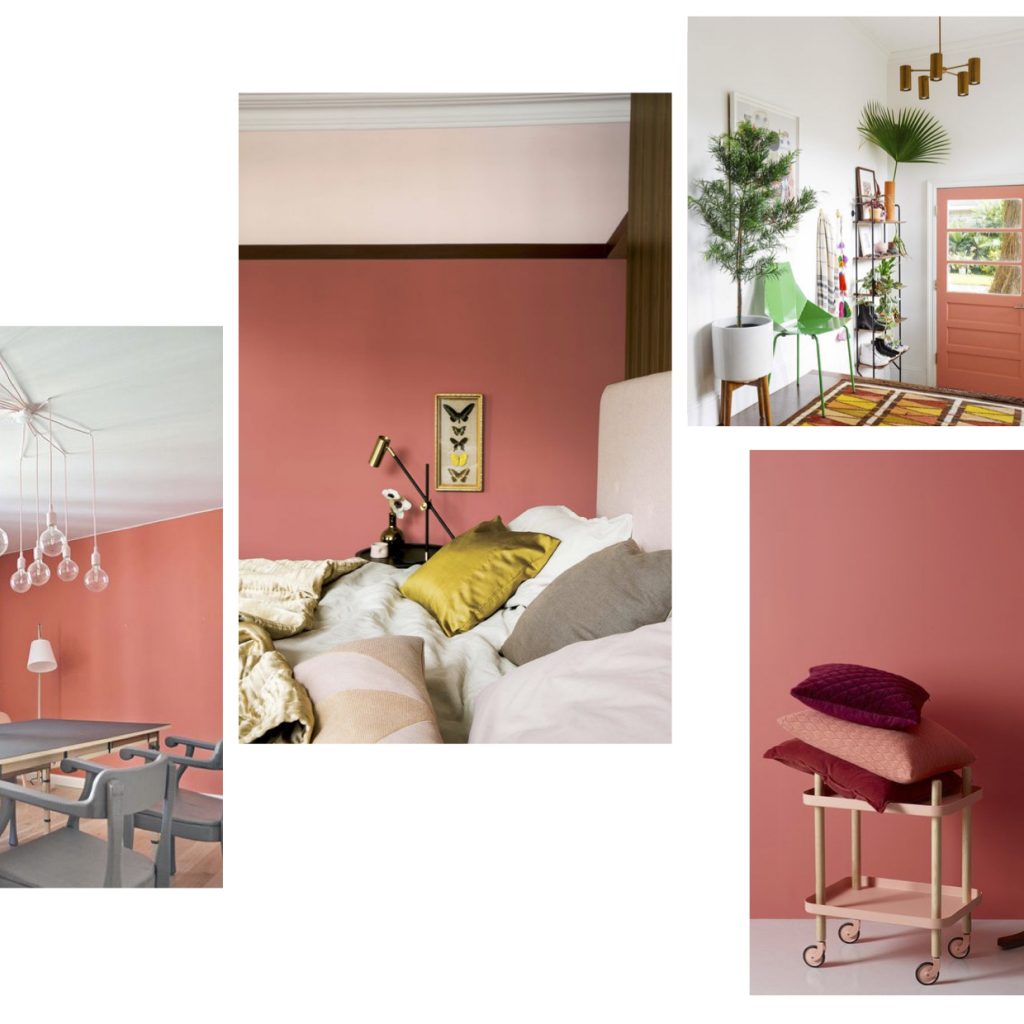 FURNITURE
I love statement furniture. If you are brave enough it can turn any room from drab to fab. Colourful chairs and sofas can really lift a dull room – have a look at the images below for inspiration. The coral headboard is a great example of how you can bring a colourful piece of furniture into a room without making it too bold or overpowering. The rest of the room is neutral so your eye is drawn to this beautiful coral bed. So dreamy!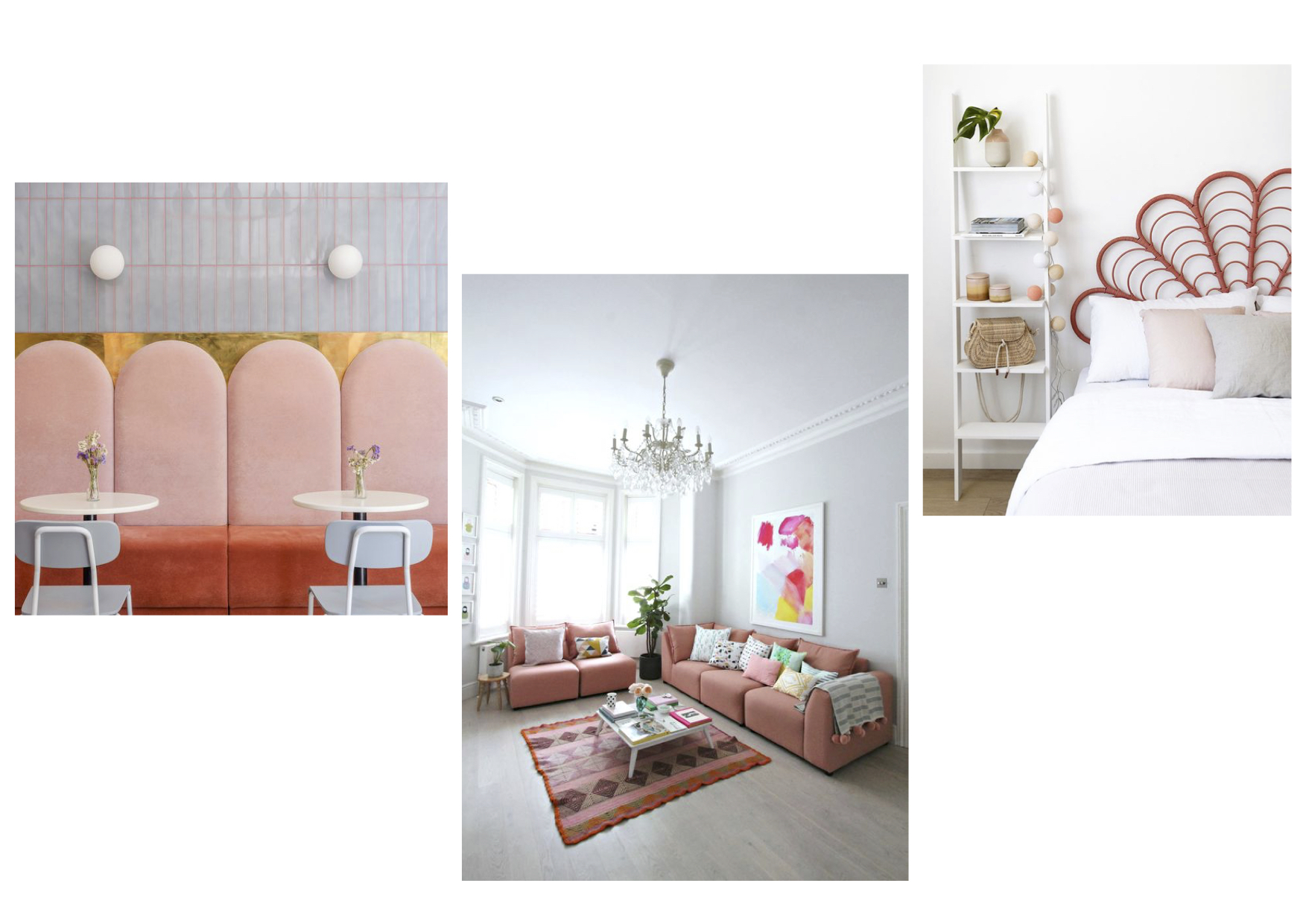 ACCESSORIES
I understand that sometimes you don't want to completely redecorate a room and have the expense of painting or buying new furniture. I love using accessories to freshen up a room and they can make a really big impact. Therefore, simply adding some new cushions, throws, artwork/prints or even just some flowers is an easy and inexpensive way of bringing a new colour into your room. Here are some examples of how you can bring some coral accessories into your home. As you can see, coral works really nicely with other colours like blue, aqua and green.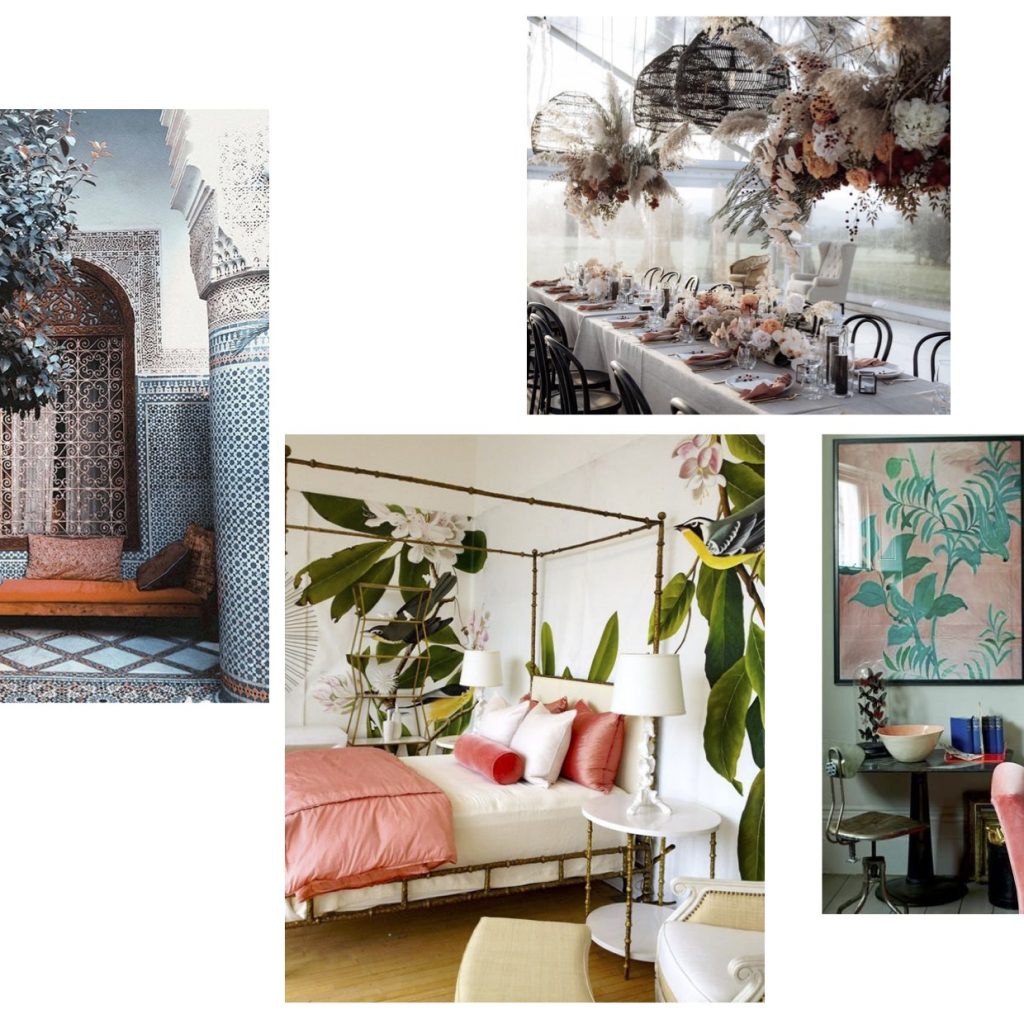 Do you like Pantone's colour of the year and will you be bringing coral into your home?
If you need help designing your home this new year, please do not hesitate to contact me. Whether you just need a few new accessories or a whole room refresh, I can help
Miriam x