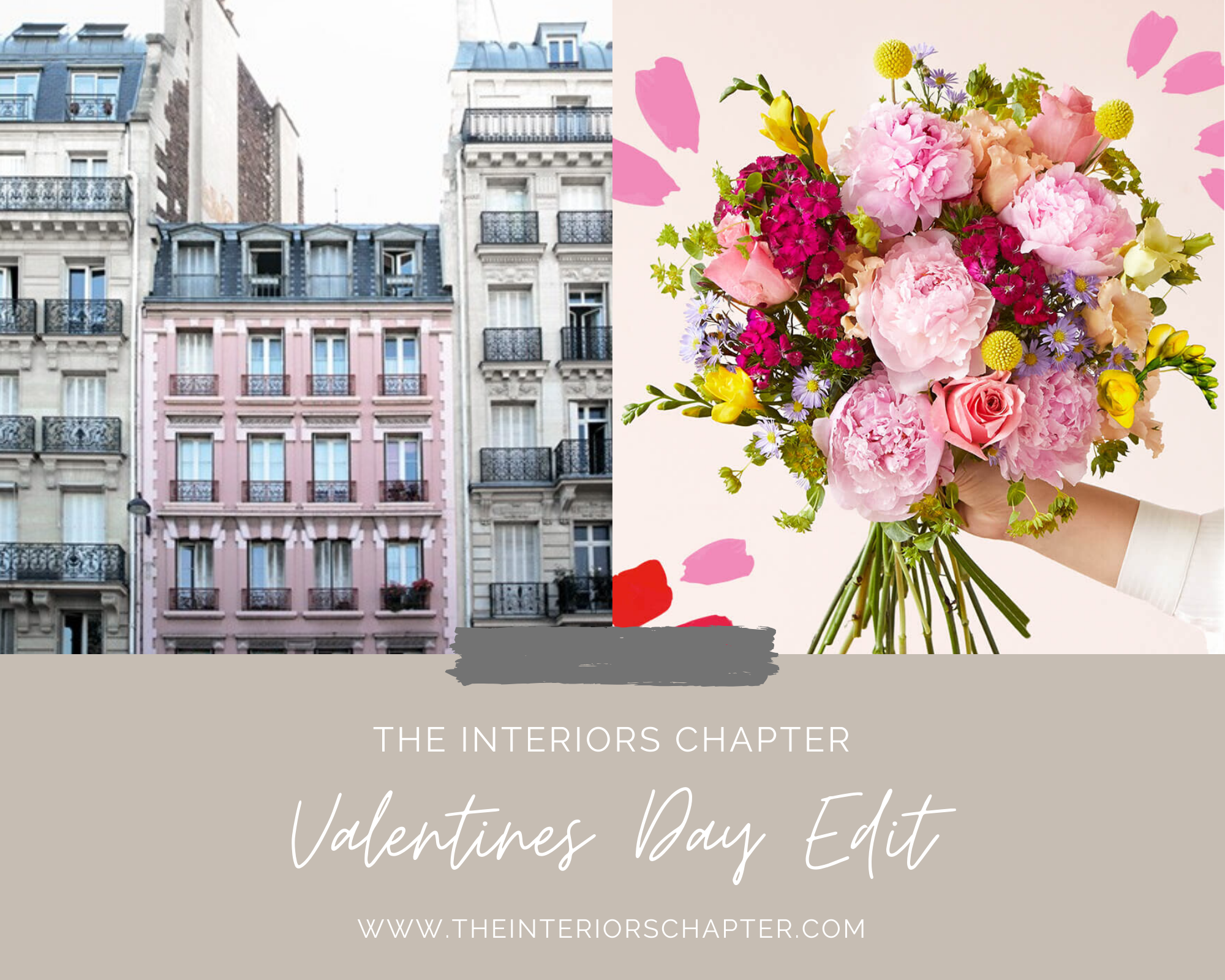 VALENTINES DAY EDIT
Seeing as it is less than a week until Valentines Day I thought I would make this weeks theme for Friday Favourites under £40, LOVE.
I've searched online and found various love themed pieces – some would make great gifts and others would be perfect if you want to treat yourself. #selflove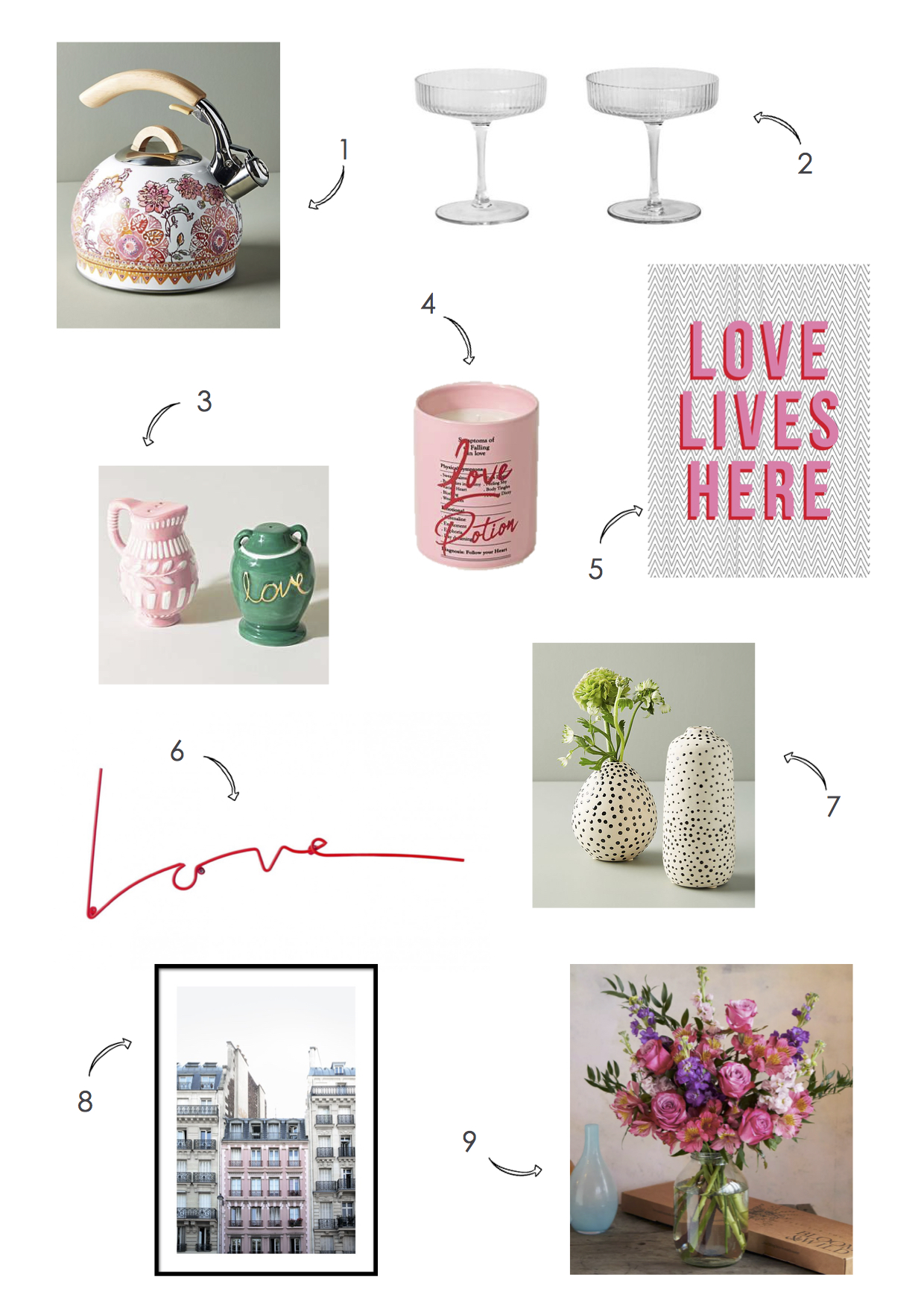 Does anything say love more than a hot cup of tea? Never seen such a pretty kettle before. Floral Kettle, £32
Whether your celebrating Valentines Day with your partner or best friend, I'm sure it will involve a glass of bubbly. Obsessed with these champagne flutes, £35
The cutest salt and pepper shakes. First love shakers, £14.50
Cherry blossom, jasmine and rose scented candle – need I say anymore? Love potion candle, £20
Love this contemporary typography print with chevron background. Love print, £29.95
This is actually a coat rack. How cool! Something to brighten up you hallway. A great alternative to handwritten neons. It comes in pink and red. Love coat rack, £38
Are you sending or receiving flowers this Valentines? Then you will need a vase, add a quirky touch with this polka dot print. Dotted Vase, £8
Bring a little bit of the city of love to your home. Paris facade print, £13.95.
Nothing says Valentines better than pretty pink florals. Get these flowers delivered straight through the letterbox, £33
I hope this gives you some ideas if you were looking to a buy a gift for someone or even if you just wanted to add some love to your home.
Are you doing anything special this Valentines Day?
Miriam x