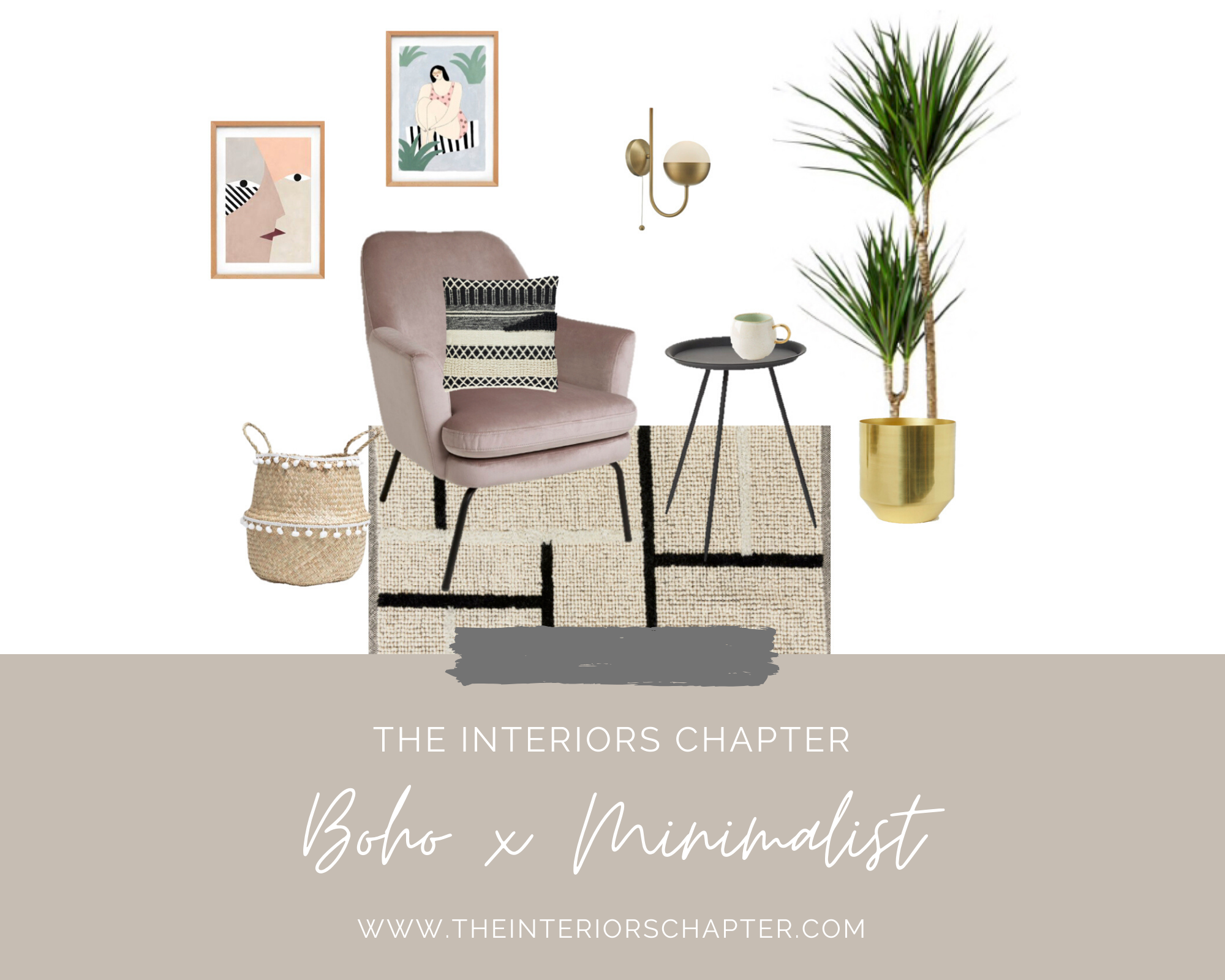 BOHO MEETS MINIMALIST DESIGN
It's February, it's sunny and its definitely feeling like Spring. I'm not letting this good weather right now fool me into getting my summer clothes out but I'm so excited for warmer weather. With Spring nearing, it's a great time to have a look at your home and see what updates need doing. I always find my home looks so bare once all the Christmas decorations come down and everything starts to look different with the lighter evenings and sun shining in. Those fur throws aren't so needed anymore!
Do you have a corner of your home you would like to give a new lease of life? or maybe you just fancy a change…
I have put together a design to give you some inspiration or ideas. This boho meets minimalist corner would really freshen up your home. Combining contemporary pieces such as the brass wall light and black table with boho inspired accents like the cushion and basket show how you don't need to stick to just one style in your home. I fell in love with this pink velvet chair the minute I saw it. Can you believe it's only £195… so pretty and chic with the black metal legs.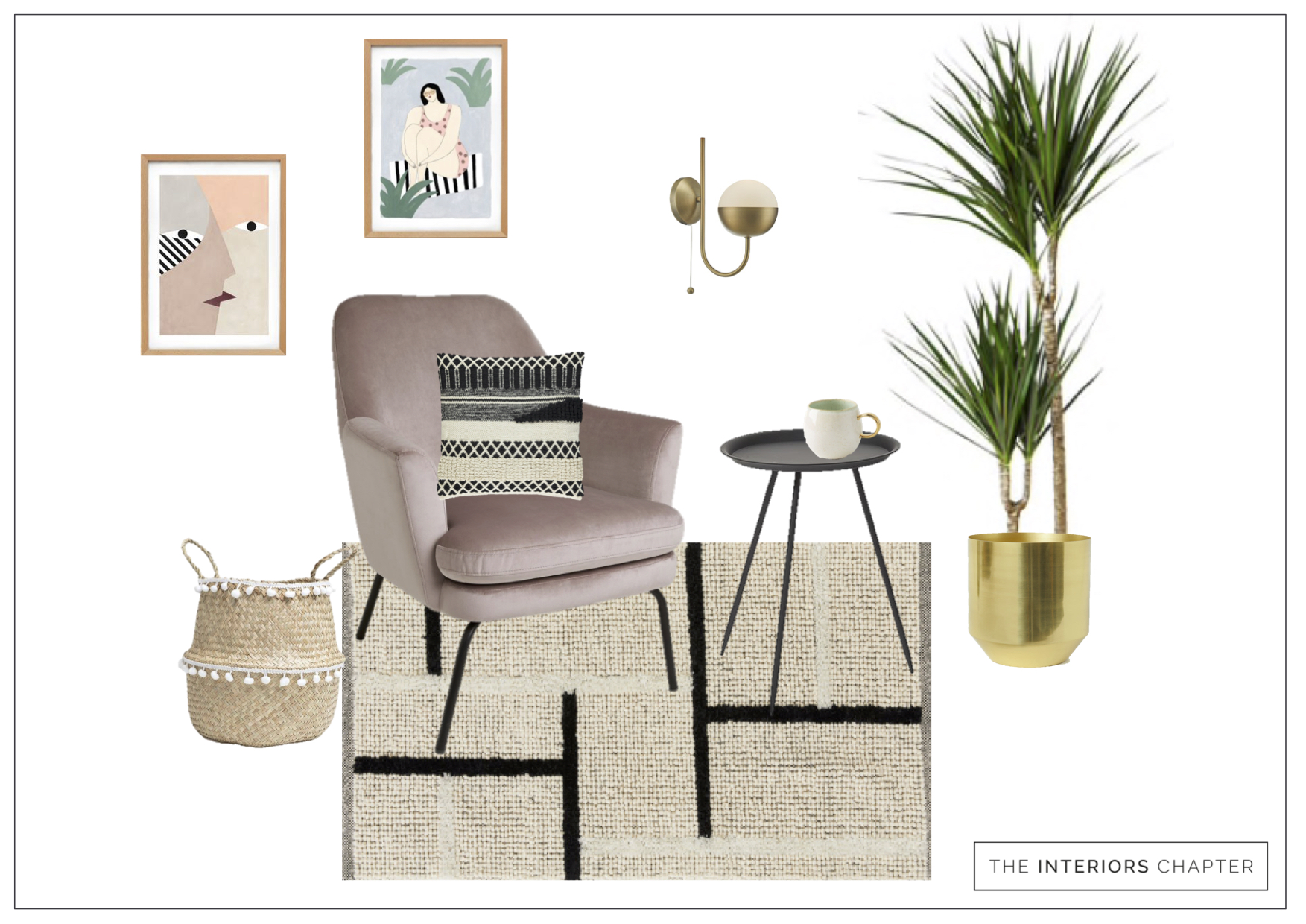 I found these prints on Etsy and think they would be great in any room. The artist has so many beautiful prints, it's hard to choose.
I think everyone knows by now that plants can really transform a room. The gold planter adds a touch of glam.
Shop this design:
All of these items come to £400. If you have a space in your home you would like to freshen up, I can help. Did you know I offer an E-design service? You set the budget and I will design and source items to suit your style and home. The best thing is that I will send you the design and links, as above, so you can buy them in your own time. It is like personal shopping for your home.
Please contact me if you have any questions or fill out this design form to start the process.
Miriam x