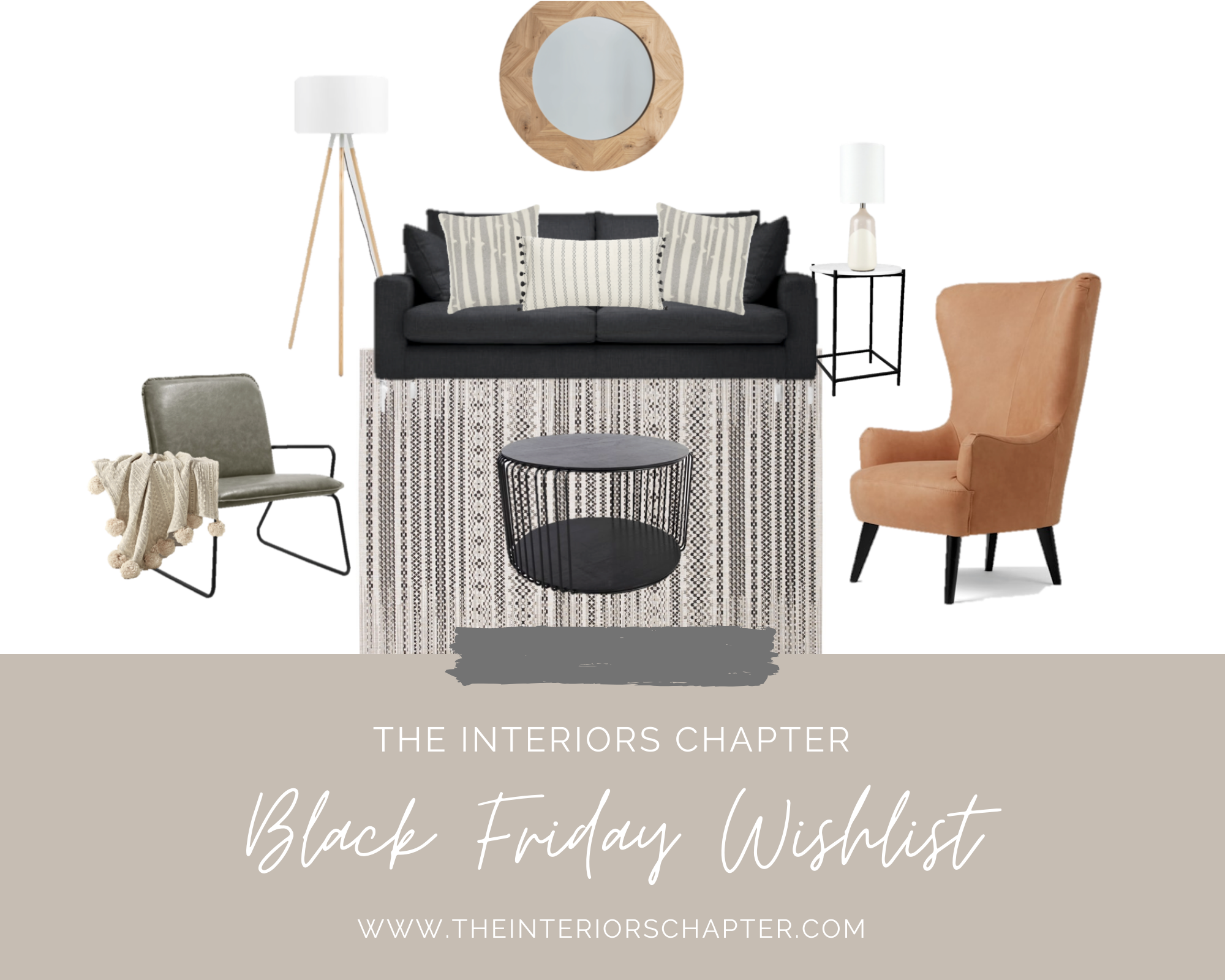 BLACK FRIDAY
Black Friday is here and as always there are some great discounts on offer. I have searched the web and found lots of lovely items for your home.
I have put together a design for a neutral living room using these discounted items and linked them all below. This is my black Friday wish list…. Happy Shopping!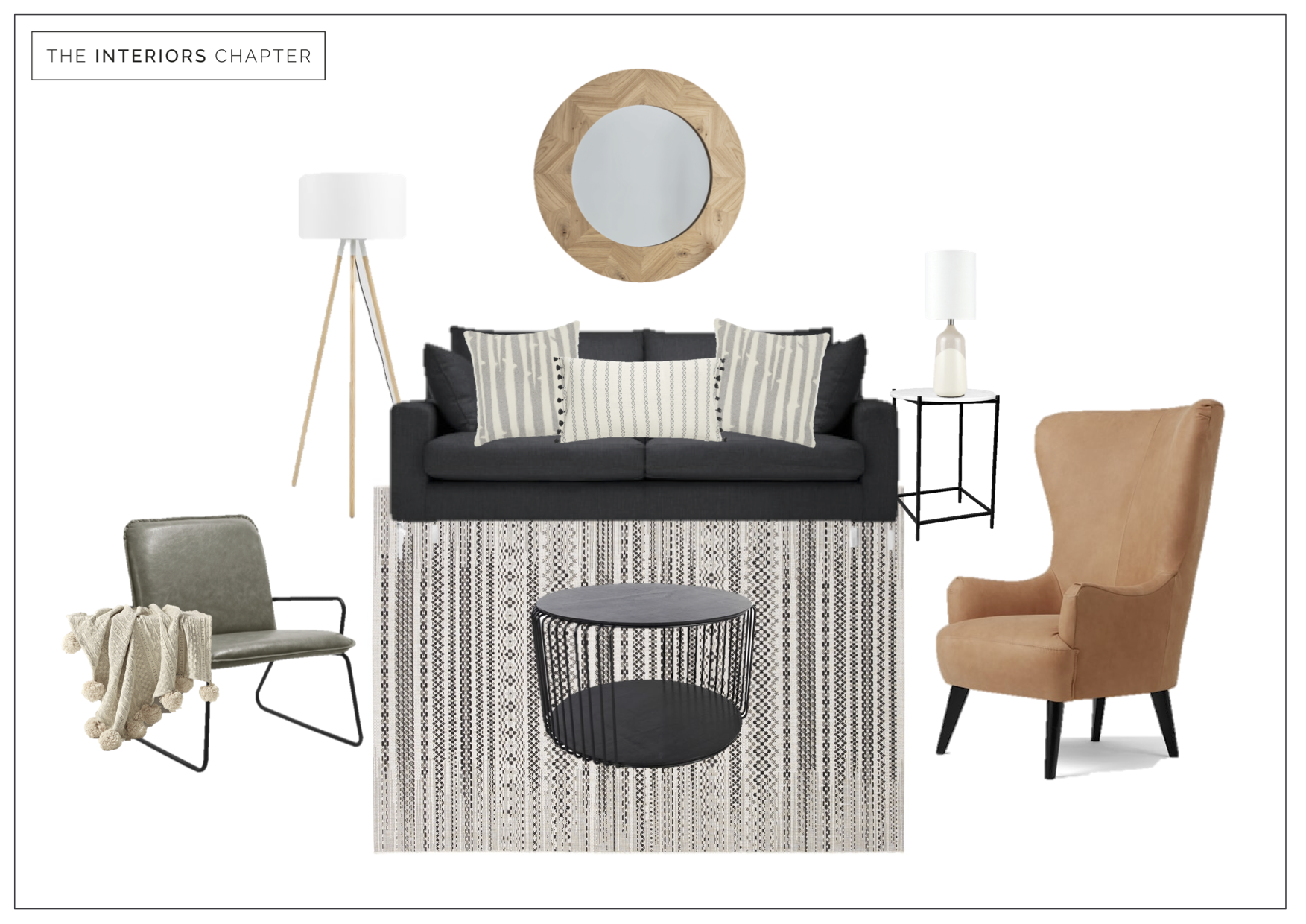 I love to mix different textures and materials when going for a neutral colour scheme. Tan leather, wood and fluffy pom poms are a winning combination. Don't be afraid to mix and match materials.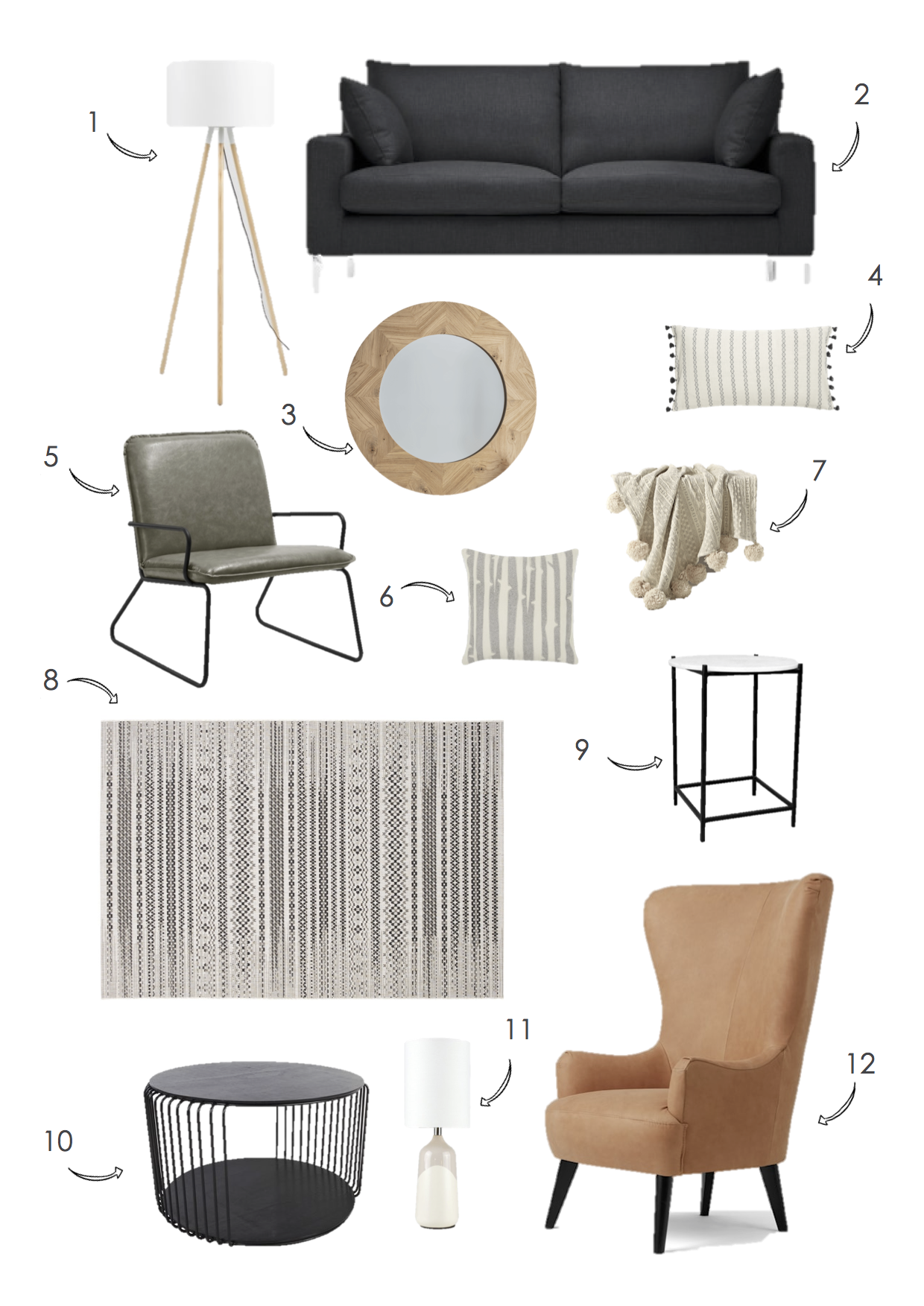 1 – Floor Lamp
2 – Sofa
3 – Mirror
4 – Cushion
5 – Chair
6 – Cushion
7 – Throw
8 – Rug
9 – Side table
10 – Coffee table
11 – Table lamp
12 – Armchair