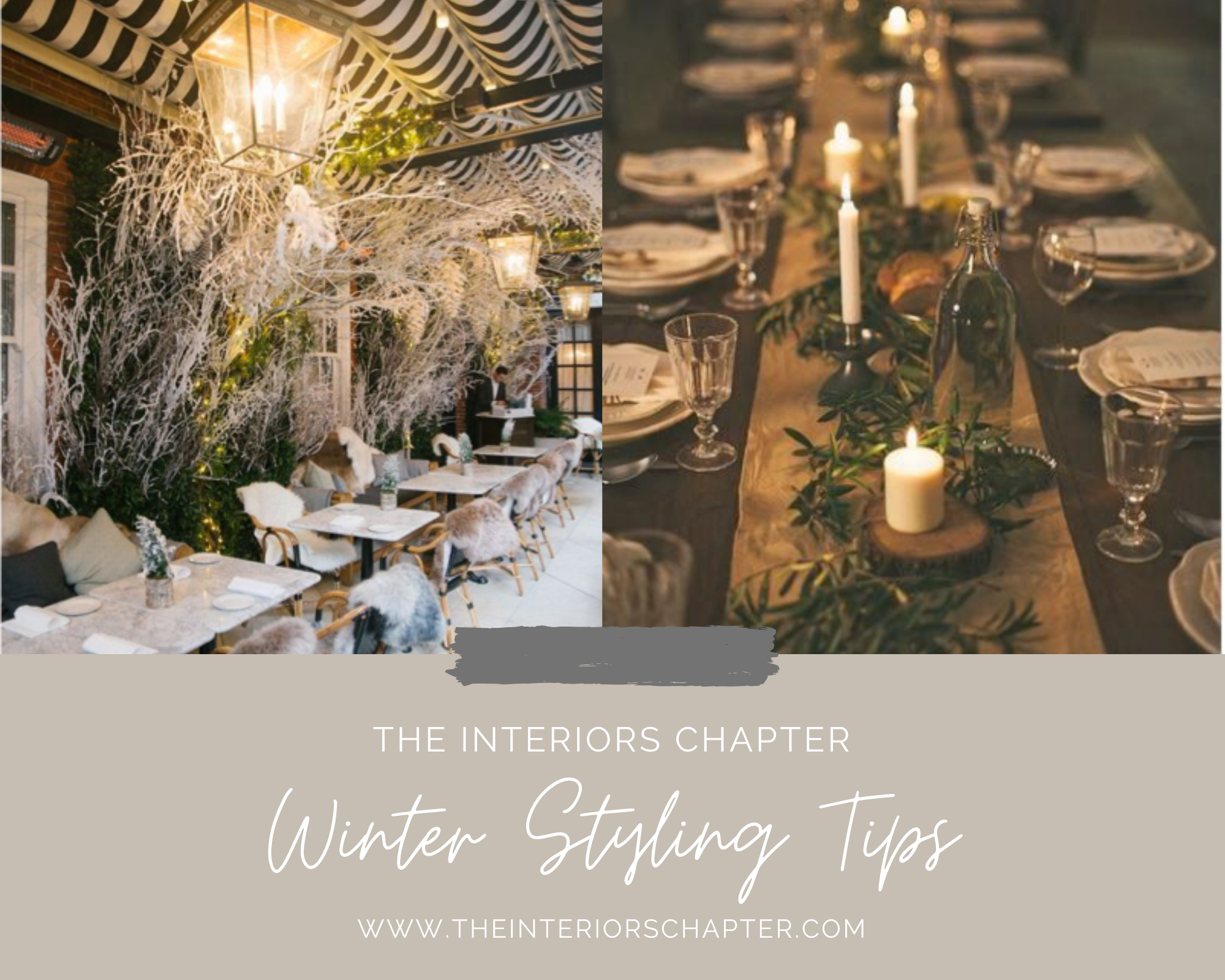 WINTER STYLING TIPS
Winter is well and truly on its way. With Christmas fast approaching, it's a great time to start planning your festive decor. I love Christmas as it's a great time to have some fun with your home styling. Here are my top winter styling tips:
1. AMBIENCE
Ambience is everything in Winter. With the shorter days and less light, it's so important to create a warm and cosy atmosphere. I suggest turning off those bright ceiling lights and using lamps and fairy lights instead. Candles are the perfect addition especially scented ones. Nothing beats smelling cinnamon and vanilla scents around Christmas.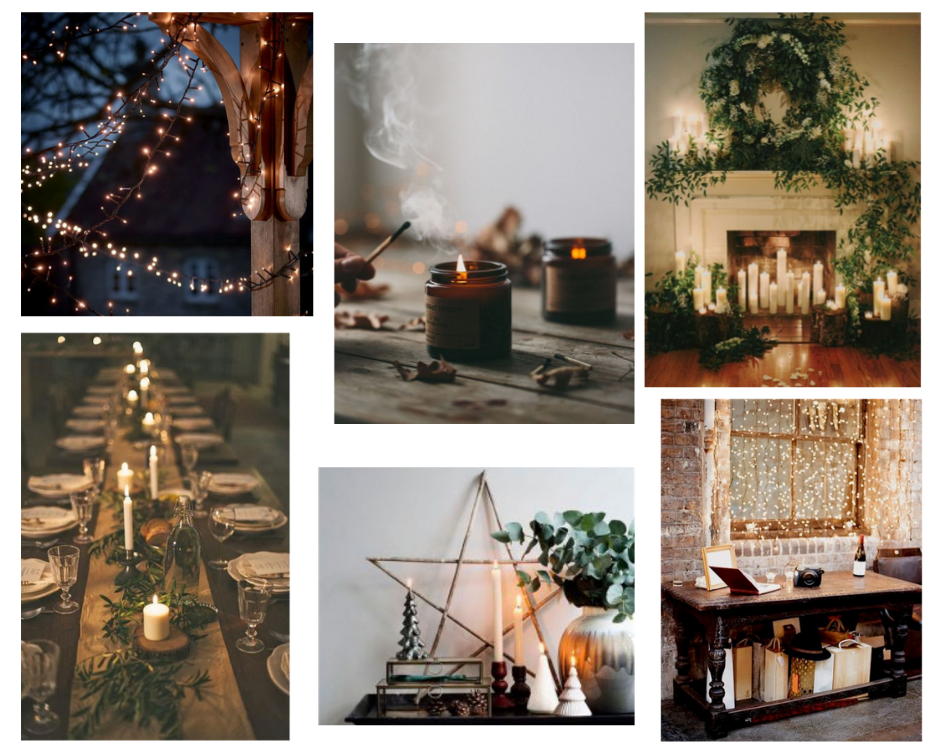 2. TEXTURE
Using a mix of textures really transforms any room. Think cosy, rich materials like velvet, wool and chunky knits. Adding in faux fur can really enhance a winter festive look. You don't need to change the furniture in your house, just adding cushions and throws really makes a difference.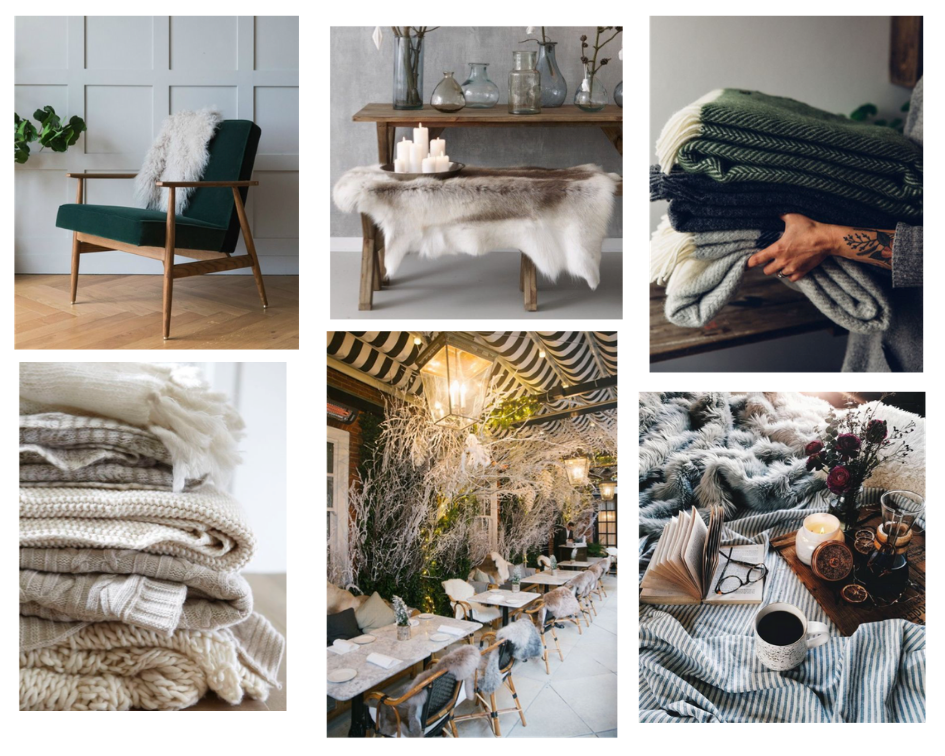 3. COLOUR
Whether you decide to pick just one colour or go for the rainbow, it's a good idea to plan your colour theme. I love to use the same colour throughout my decor, Christmas tree, wrapping and table decoration to bring it all together. Don't be afraid to use dark, rich colours, it creates a lovely, cosy atmosphere. Have you heard about the rainbow tree trend that is happening this year, will you be trying it? Check it out here.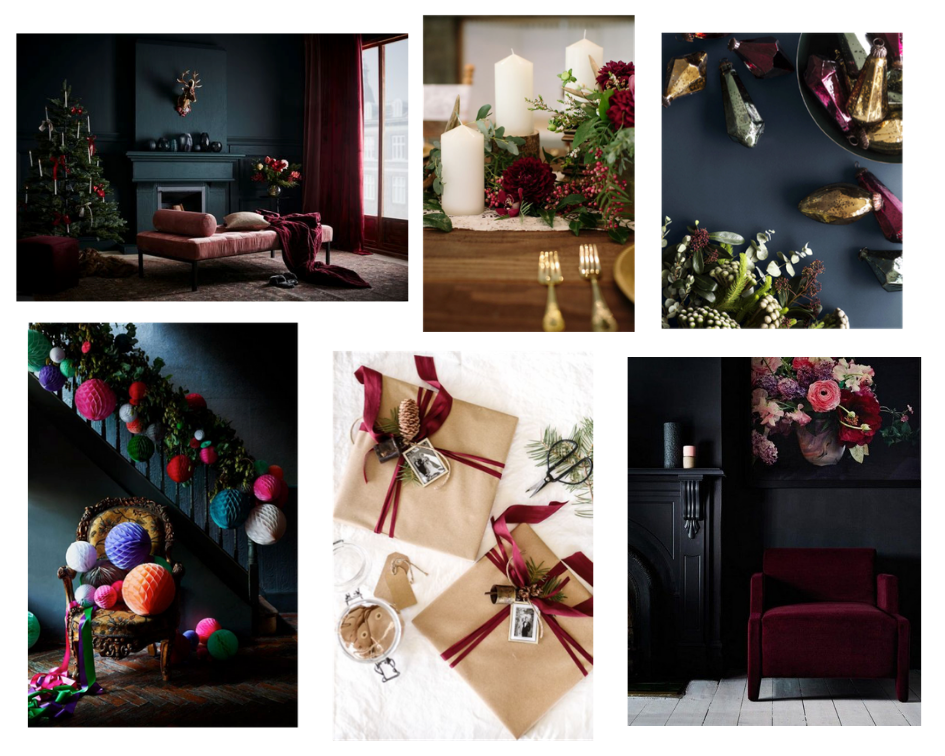 Follow my instagram to keep up to date with everything that's happening at The Interiors Chapter.
If you need any help styling your home this winter or want to update some rooms before Christmas comes round, please contact me or fill out the design form.
Miriam x
*All the photos from this post are from Pinterest*