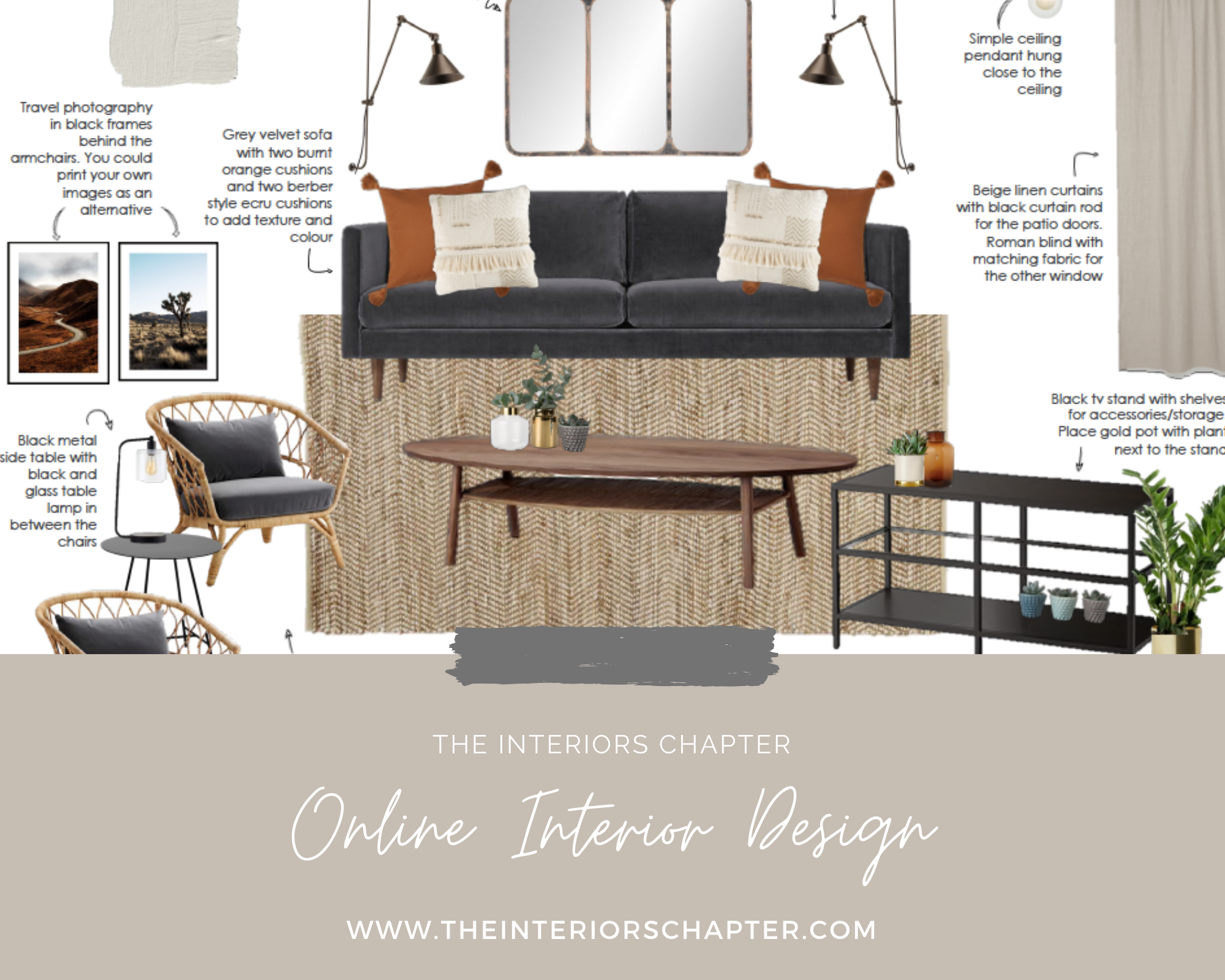 E-DESIGN // ONLINE DESIGN
I am very excited to offer E Design and know it is a design service that will suit a lot of clients. I thought it would be helpful to show you an example of the design process from start to finish to give you a better understanding of how an online design service works and what you will receive.
This client was buying a house for the first time and needed all new furniture and lighting for their living room. They filled out the design form and shared their Pinterest board and room measurements. They stated that they loved the industrial look but didn't know how to incorporate that into their home. They love to travel and had recently visited South Africa, which they found very inspiring and wanted to bring this into the design.
I reviewed their design form and pinterest board and put together an inspiration board. I emailed this to them along with a quote to design the room. Once I received the payment, the designing started!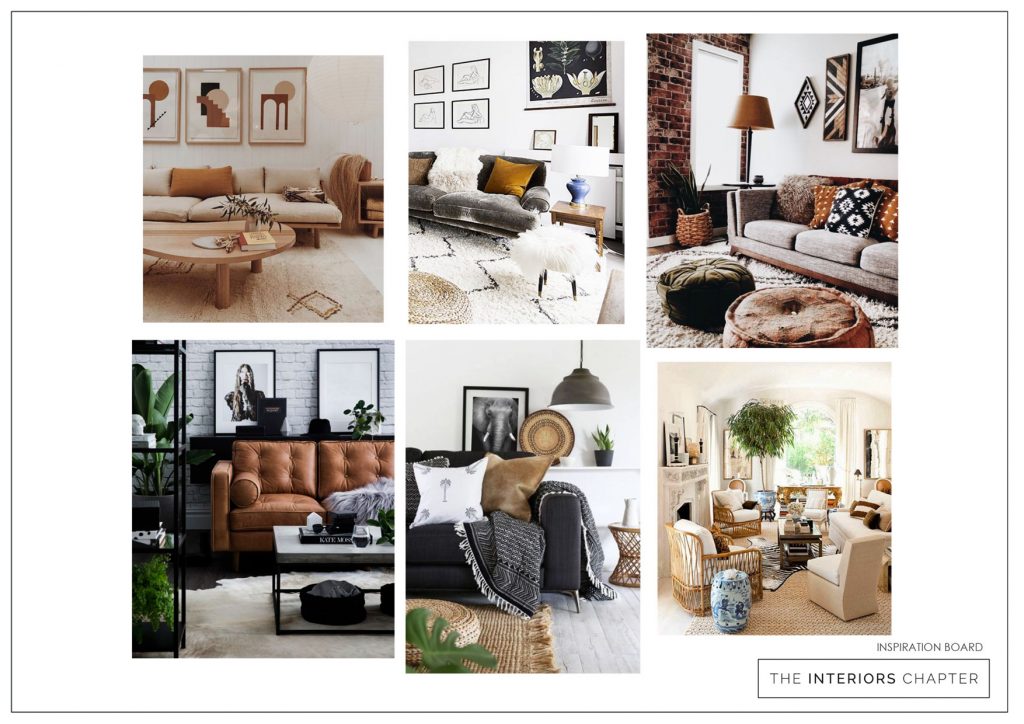 I always ask for any feedback on the inspiration board I have created. It's important to know we are heading in the right direction and agree with the overall look we are going to create. I suggested we use a mix of textures like aged metal, velvet and hessian to incorporate the industrial look with natural elements and an earthy colour palette.
I began sourcing and designing their living room. Once I completed the design, I sent the client a design board and space plan showing all the furniture, lighting, window treatment and accessories selected.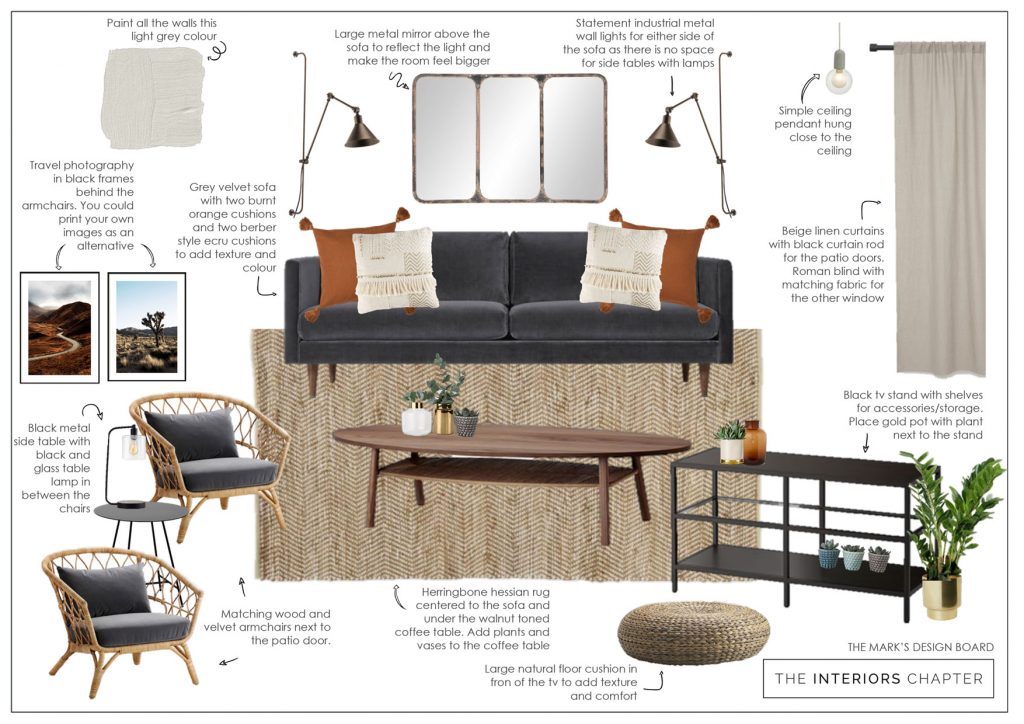 The design board includes an image of each item and text explaining it. The space plan (below) shows where I suggested each item should be positioned in the room.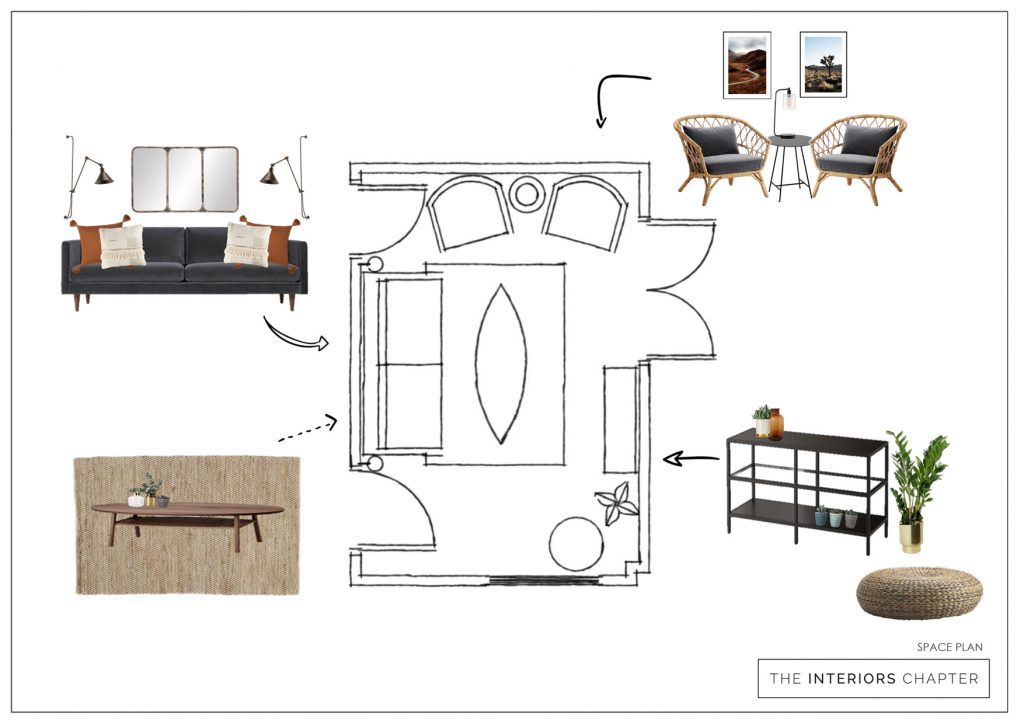 This client decided that as much as they loved the wooden armchairs they would prefer a fully upholstered chair instead – something very comfortable. I always include a round of revisions if the client is not completely happy with the initial design.
Once the design was approved, I emailed the client the final design package, which includes a design board, space plan, shopping list and room guide.
Here you can see the final design board with the chosen armchairs and updated space plan.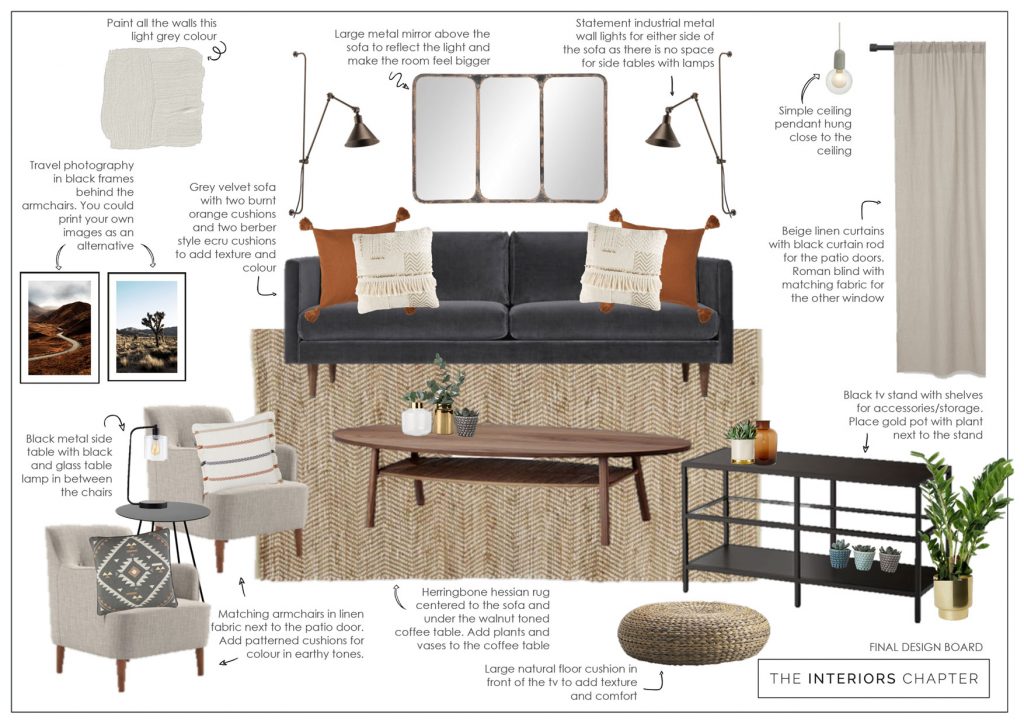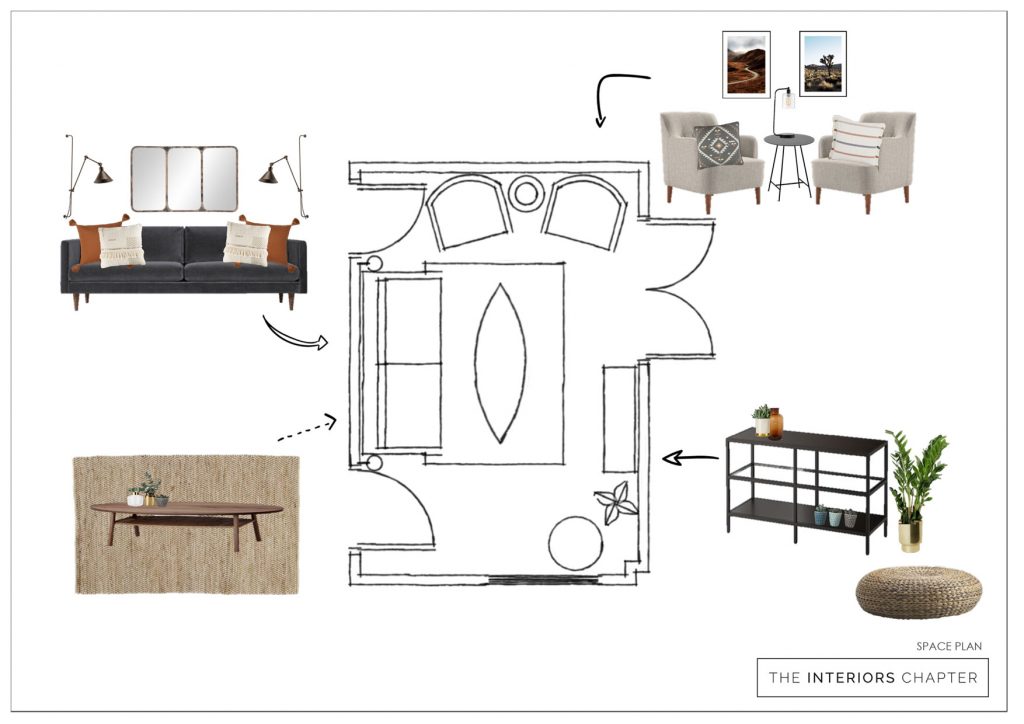 The shopping list includes all the details for each item and clickable links so it couldn't be easier for you to shop.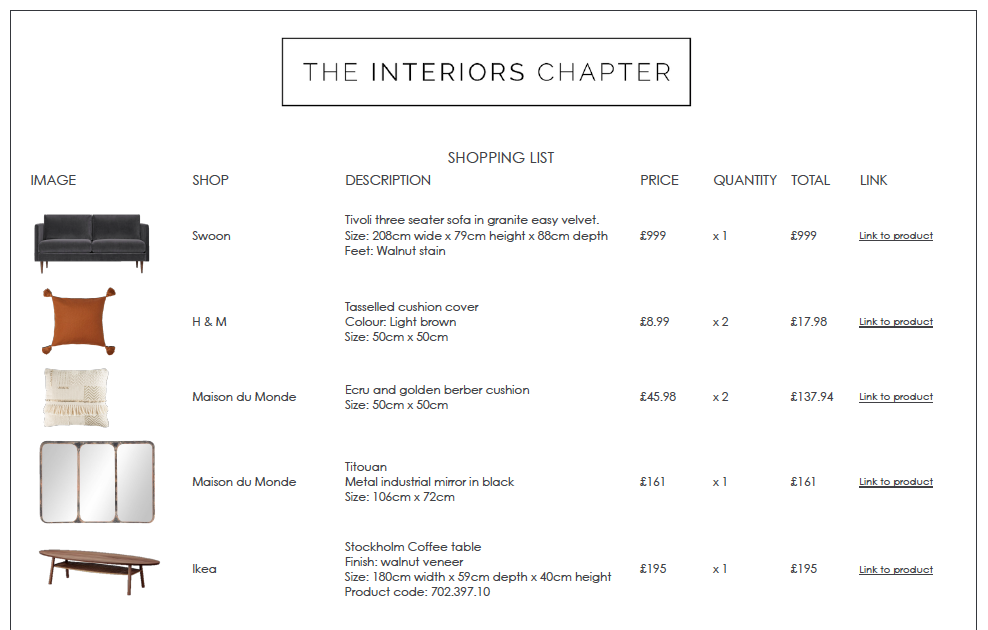 I always include a room guide as well. This is a guide with tips and advice on styling, furniture placement and how to pull it all together and get your room looking amazing.

The client could then implement the design in their own time and at their own pace. It saves time and stress!
I hope this helped and gave you a clearer idea of how the E design process works. If you have any questions please do not hesitate to contact me. If you would like help designing your space, please complete the design form here. I look forward to working with you!